I believe many of you have used NFC mobile payment. It gives businesses and consumers a secure and convenient way to pay. Next, let's dive into the ins and outs of NFC mobile payments. Including how they work and why you chose them.
How NFC Mobile Payments Work?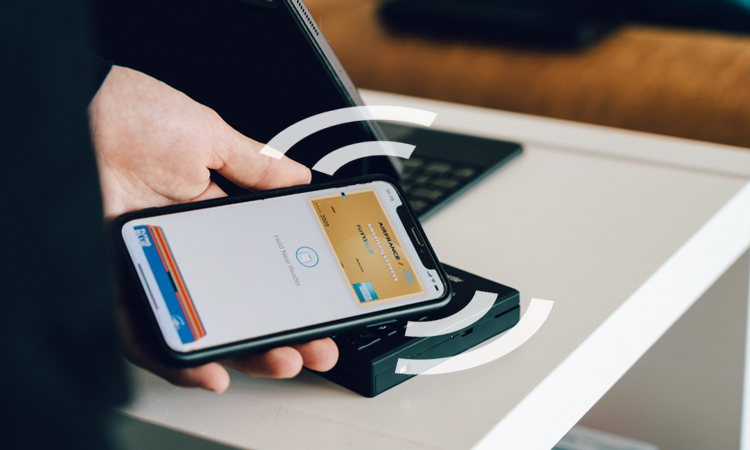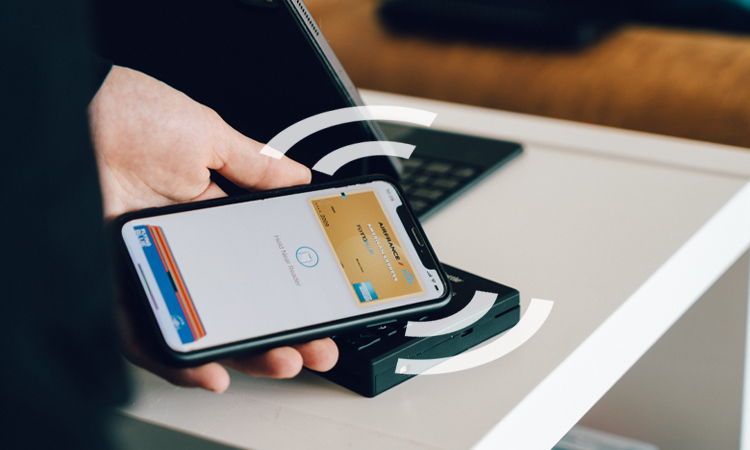 NFC mobile payment mainly completes the entire payment process through the device and the card reader. The payment device is activated due to its proximity to the reader only. At this point, the NFC chip in the payment device exchanges encrypted data with the card reader to complete the payment. The entire checkout process is almost completed in the blink of an eye. NFC mobile payments are one of the most convenient and secure payment methods. As a result, more consumers choose NFC-powered payment methods such as Apple Pay and Google Pay.
The two devices, the payment device and the card reader are connected by radio waves or contactless. They work very similarly to the radio waves of RFID tags. It is because NFC is an advanced form of RFID technology. The operating frequency used by the NFC chip is one of the fundamental operating frequencies of RFID. This frequency is 13.56 MHz, which only works properly when the chip is very close.
NFC mobile payments are quite secure. E-wallets communicate with NFC readers only under certain circumstances. This specific case is when the device's application is unlocked, and a payment operation is performed. The payment reader can also connect to only one NFC payment device when a transaction is made. It makes it impossible to break in or steal your information.
In addition, consumers can store many credit and debit cards on their mobile devices. It allows consumers to reduce the need for a wallet and the number of cards they carry. It greatly facilitates consumers' travel.
You can Use NFC Mobile Payments with Contactless Payment Technologies
NFC is similar to RFID and Bluetooth technologies. But they have distinct differences. NFC is limited to sharing data with specific devices over short distances. It does not need discovery or manual synchronization of devices as Bluetooth does, and NFC requires less power than Bluetooth. It allows for the exchange of data in the following ways.
Peer-to-peer: Two devices with NFC capability can quickly establish a connection and share data.
Read/Write: Active devices can easily access data from a passive device that stores information.
Card emulation: NFC devices support the same usage as contactless credit cards.
Since NFC payments receive mobile wallets and contactless payments, it is also popular with many businesses.
Why Choose NFC Mobile Payment?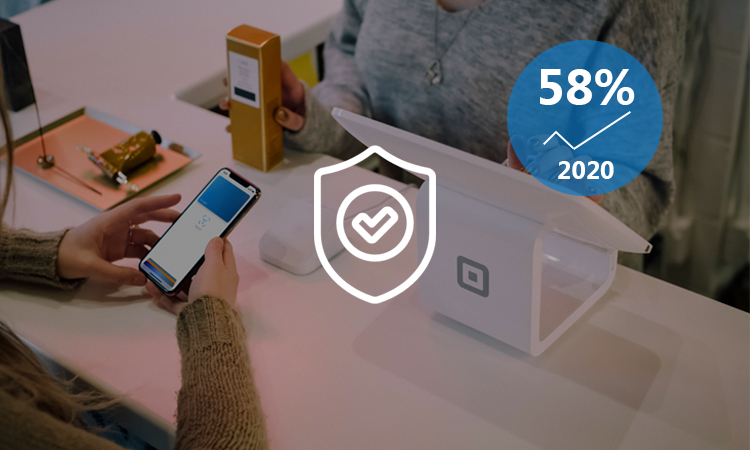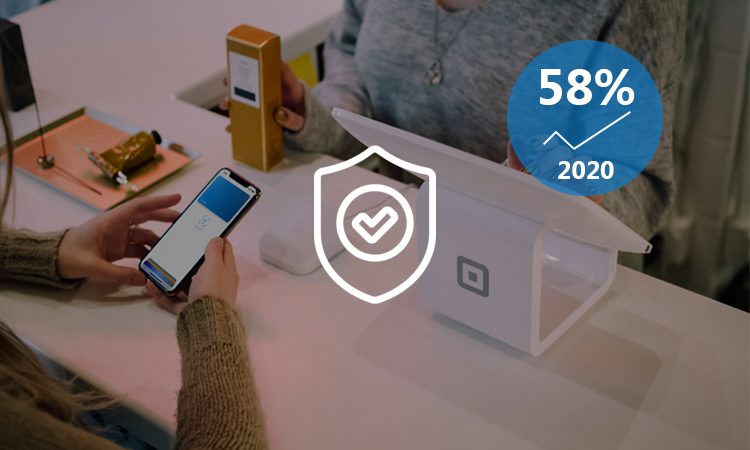 NFC mobile payment can provide a secure shopping experience for customers. It allows customers to keep social distance and follow hygiene protocols while shopping. Especially at the checkout, there is always a lot of activity between the customer and the sale. Although retailers usually stipulate that employees are sanitized between shoppers. But in real practice, it is usually not done. Using NFC payment terminals requires some physical interaction between employees and customers. But NFC mobile payments can give both parties a less-contact and a more secure option.
Contactless payments allow customers to have more payment options. Customers can choose the payment method on their terms. Today many credit and debit cards are also equipped with NFC chips. It allows these cards to have click-to-pay capabilities. Therefore, using the same technology, you can use these credit and debit cards for contactless mobile payments.
In recent years, the popularity of contactless payments of a type like NFC payments has risen dramatically. While the United States had a fairly small penetration in terms of NFC payments back in 2018. Only 3% of cards supported contactless payments at that time. However, there has been a sudden change since March 2019. The use of contactless payments rose by 150%. It is to say nothing of the advent of COVID-19. Since then, customer shopping behavior has changed dramatically. Contactless payments of a type like NFC payments have increased further.
A study was also done by the National Retail Federation (NRF) and Forrester. The study found that by 2020, the number of retailers accepting contactless payments has grown to 58%. In 2019, compared to 2010, there was an increase of 40%. Many more consumers are choosing contactless payments. More than 21 percent of U.S. consumers use contactless payments because of security concerns. And nearly half of consumers also prefer contactless payments due to convenience. They don't use traditional card transactions.
In addition, the way merchants accept payments is closely tied to the service they provide to their customers. Respecting all payment types helps merchants build loyalty. It can also make the customer shopping experience smooth and convenient from start to finish. Of course, businesses also need to stay up-to-date with the latest POS systems. The latest systems help give customers more confidence that businesses are serious about serving them. Because they can provide customers with high speed and high security.
NFC Mobile Payment Benefits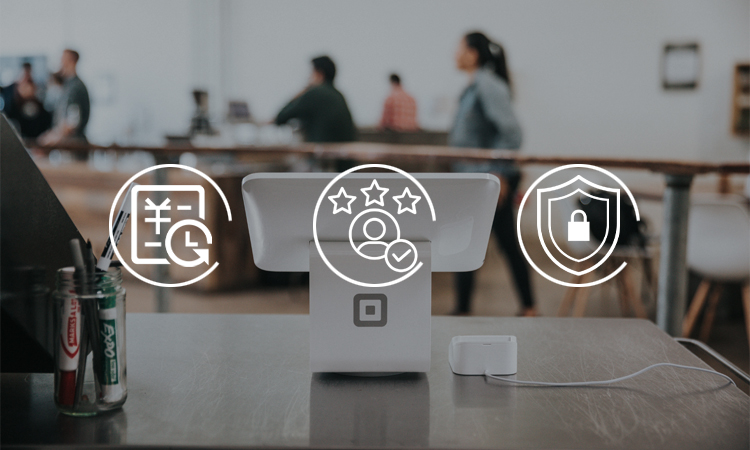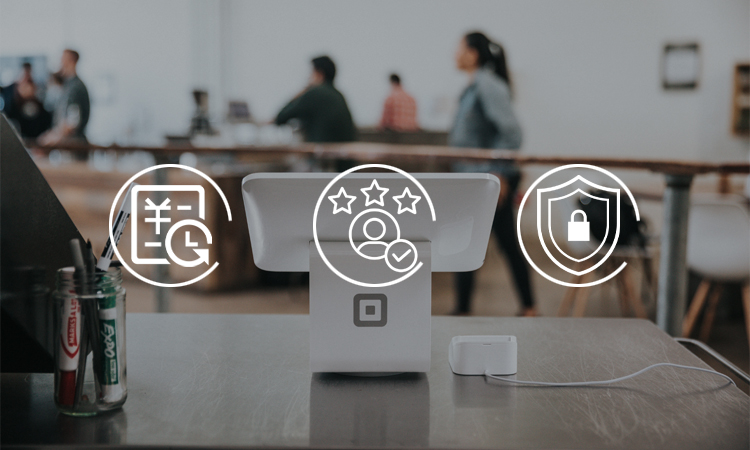 The benefits of NFC payments for businesses and customers are numerous.
Simplify the checkout process. According to MasterCard, contactless payments take less time than traditional face-to-face payments.
Enhance the customer experience. NFC payments help customers have a better, more convenient customer experience. According to statistics, 40% of consumers in the current market use digital wallets for payment. 37% of consumers prefer contactless card payments.
Improved security of use. Paying with NFC technology offers higher security than swiping a card. In addition, NFC technology can effectively reduce face-to-face credit card fraud.
NFC Mobile Payment Providers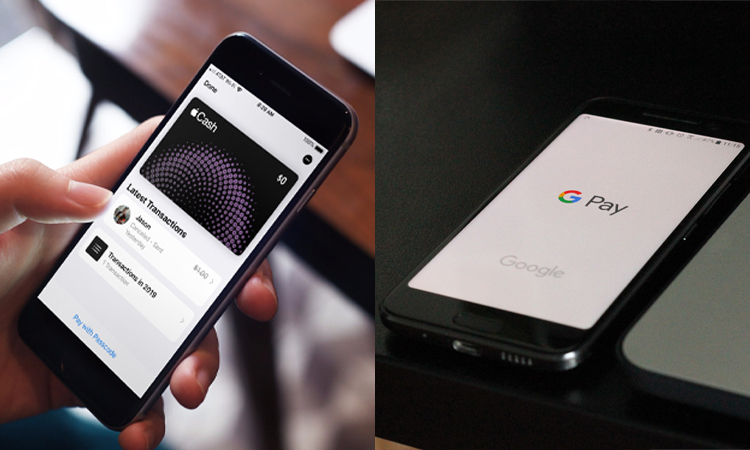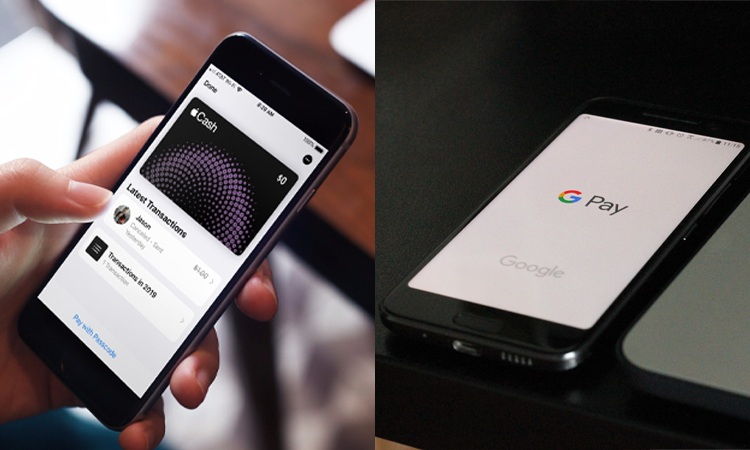 Many providers support NFC mobile payments at this stage. However, most consumers choose a payment provider by the brand of mobile device they own. Of course, you can also choose a digital wallet you use frequently. Here are a few of the most popular NFC mobile payment providers.
Apple Pay is popular with most consumers in the United States. According to statistics, there will be 43.9 million users using Apple Pay in the United States in 2021. It is because the iPhone, iPad, and Apple Watch are all pre-installed with Apple Pay, which users can use directly. Apple Pay also supports the storage of up to 12 cards. Customers can choose during the payment process.
Apple Pay uses a system called tokenization, which has absolute encryption protection. Even when customers use Apple Pay, they do not have an unencrypted copy of the customer's payment information. In addition, the combination of Apple Pay and Face ID authentication has long provided perfect security. It makes Apple Pay one of the world's most secure NFC mobile payment applications.
Android Pay is the predecessor of Google Pay, which supports use on Android and iOS devices. It is the second-largest digital wallet in the U.S. Google Pay has more than 25 million monthly active users in the U.S. alone.
Google Pay also helps customers keep track of their finances. Consumers in the U.S. and India mostly prefer to use Google Pay.
Can I Business Use NFC Mobile Payments?
NFC mobile payments are supported for various types of business use. They have great benefits for both employees and customers of a business. They are especially great for retailers who need to process many daily payments.
Businesses that can use NFC mobile include, but are not limited to:
Brick-and-mortar retailers: apparel, home furnishings, large appliances, etc.
Mobile retailers: street vendors, flea market stall operators, and other businesses that need to move around.
Food Service Businesses: NFC is particularly well suited for these food service businesses. Include the need for frequent, high-volume take-out transactions.
Fitness and recreation facilities: Some recreation facilities serve individual consumers, including gyms, physical therapists, etc.
Medical service providers: Therapists, pharmacists, medical-type consultants, and others who provide medical services. They can all get more convenience through NFC.
Charities and nonprofits: NFC helps process payments for people hosting events or fundraisers who are on the move.
Professional service providers: Most professional service centers support NFC mobile payments.
NFC mobile payments meet the security standards of employees and customers. It is suitable for any startup or small to the medium-sized retailer.