Using NFC tags have hundreds of ways. You can use it in any environment. For example, at home, at an event, or in your car. Your creativity determines where you can use NFC tags. This article will provide 16 fun ways to use NFC tags and how to implement them in personal and business settings.
NFC tags are small, low-cost tokens. People would program it to execute various commands or store data. They are often used in short-range communication scenarios, such as when individuals tap their phones to an NFC tag reader. The tags can be programmed with various data, depending on your requirements.
Before you can utilize NFC tags, you must know how to implement them. You'll need to purchase an NFC-enabled device and a compatible tag reader, allowing you to write data to the tags. Afterward, you can program the tags to carry out specific instructions.
Instantly Connect to Your WiFi Network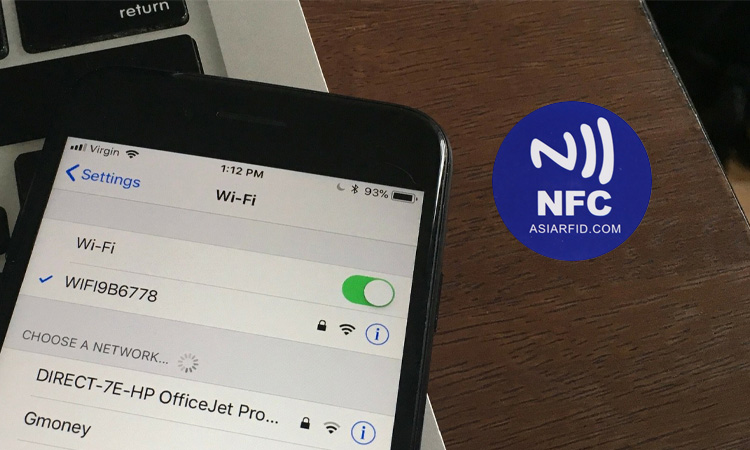 Entering complex and lengthy WiFi passwords can be a real hassle. Simple passwords are easy to crack and insecure for bad guys. So many people will choose a complex password. It is not difficult if you are using it yourself in your daily life. However, if you have friends at home, you must help them enter the password. You can choose to tap the NFC tag instead of this tedious process. It would be best if you programmed your WiFi password into the NFC tag. You and your friends can then access the Internet effortlessly. Currently, Android and iOS support this feature.
Getting Yourself Out of Bed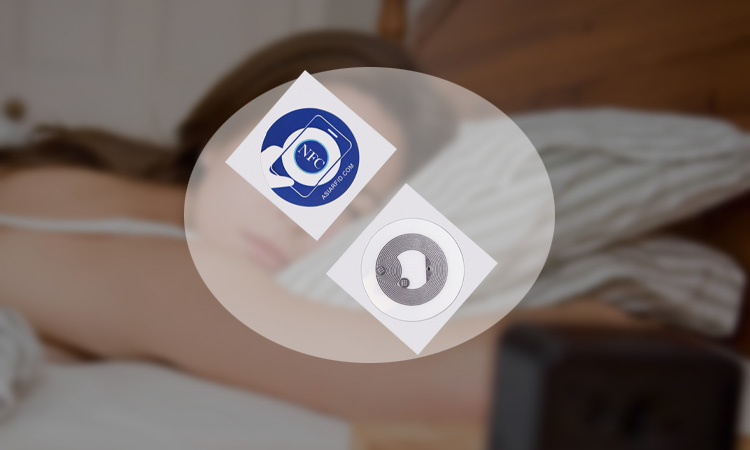 Getting up in the morning can be a difficult challenge for anyone. Especially for those who have trouble getting out of bed, the most relentless alarm clocks don't work. Using NFC tags in your home can motivate you to get up. You can integrate alarms with NFC through certain apps.
These apps are designed to let you interact with a physical object to verify that you have taken action. You can use these apps to write an NFC-based verification code. The alarm will go off at the time you set. Suppose you want to disable the alarm Smart Adventure gets up. Then tap the distant NFC sticker with your phone. This process can be annoying. But it can also get you up quickly.
Automatic Hibernation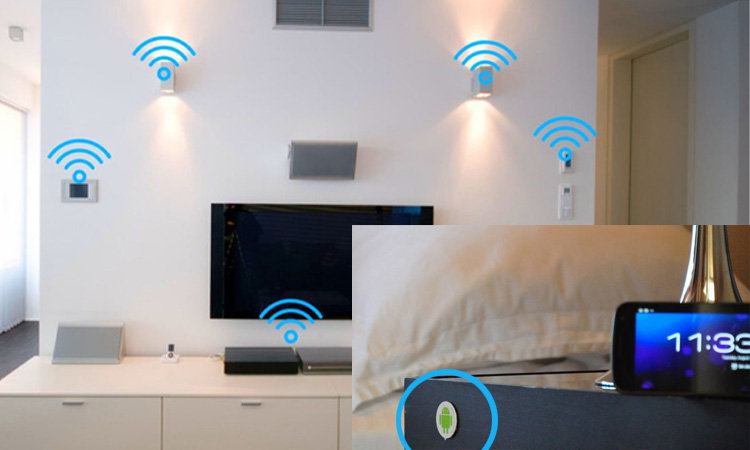 Using NFC tags at home, you can easily put some of your features to sleep. You can program NFC tags using applications such as NFC Tools. The programming can disable WiFi and Bluetooth and activate the mute profile. You can then place the programmed NFC tag next to your bed.
Using NFC tags in your home can help you save power. It also allows you to get a good night's sleep without other outside distractions. Of course, you can also set the tag to turn off at night and turn on those functions in the morning. Then, you touch the NFC tag with your device before you go to bed, and it automatically sleeps. You get up in the morning and touch the tag again, and it will resume changes. It's very practical.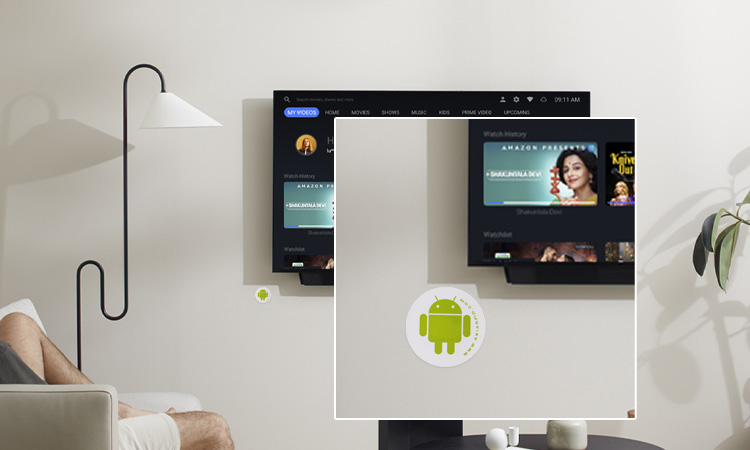 Using NFC tags on your iPhone is a wonderful combination. It can help you open many doors to new worlds.
For example, you were using NFC tags in the kitchen. It can simplify the process of using timers. If you want to use a timer, tap the tag on your iPhone to start it quickly.
You can also attach a programmed NFC tag to your TV cabinet. Just click on that tab while you're using it, and Apple TV will run automatically. Apple TV will play your favorite movie or TV show.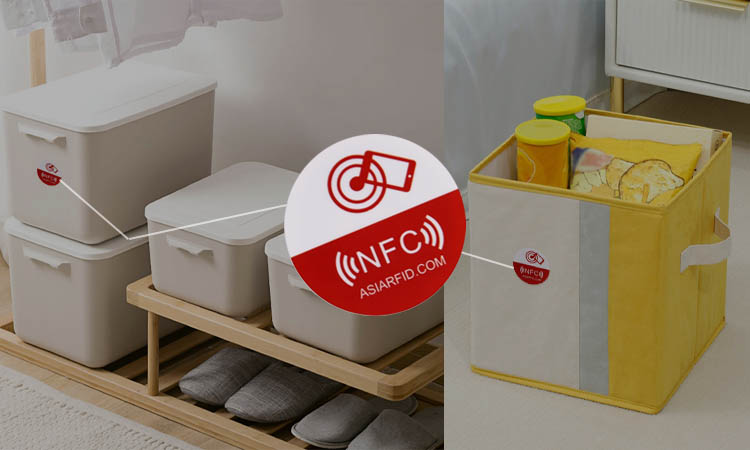 NFC tags can help you quickly know the details of the sundries in the boxes at home. I believe that when everyone organizes the items at home, they will always put the temporarily unused things in the box. There will always be several storage boxes in the home. Whenever you look for something, you must open the box and rummage to find it. It is time-consuming and labor-intensive. Of course, you can also paste a detailed list directly on it. But it is cumbersome to modify every time items are added or removed. NFC tags can help you solve this problem. You can be using NFC tag to store the item details and stick it on the box. If you want to know what is in the box, you can directly touch the tag with your device to know. Deleting and adding to it is also very convenient. Especially when moving, it is very useful.
Using NFC to Call Your Family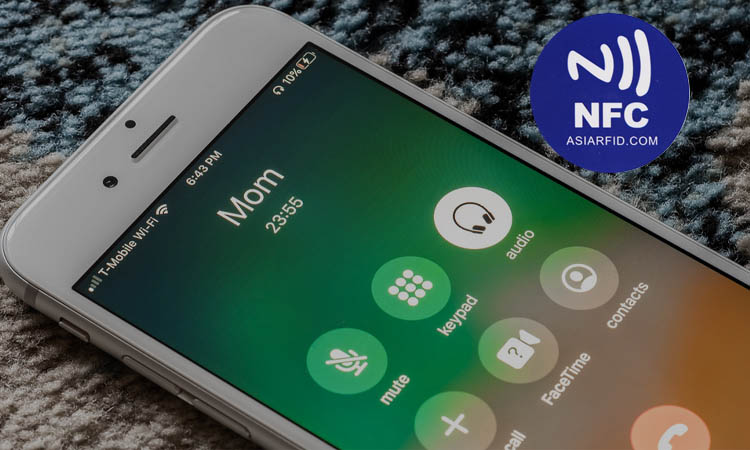 It's easy to get busy at work and forget to call your mom or dad. With NFC tags, you don't have to wait until the holidays to call them. Program the NFC tag to call a specific person. Then place the stickers on a photo stand or wherever you hang out frequently. Whenever you see a photo of your family with an NFC tag, you wave your phone over it. You'll be on the phone with your family in no time.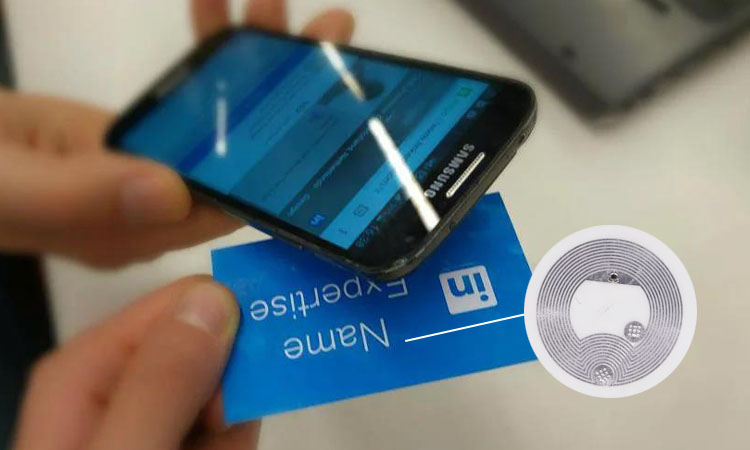 A name tag can be described as an NFC business card. Nfc name tags help people share business cards. People with the tag can touch each other's NFC-enabled devices. They can then receive each other's contact information. Using these NFC-enabled business cards at events makes it easier to exchange information.
NFC Pens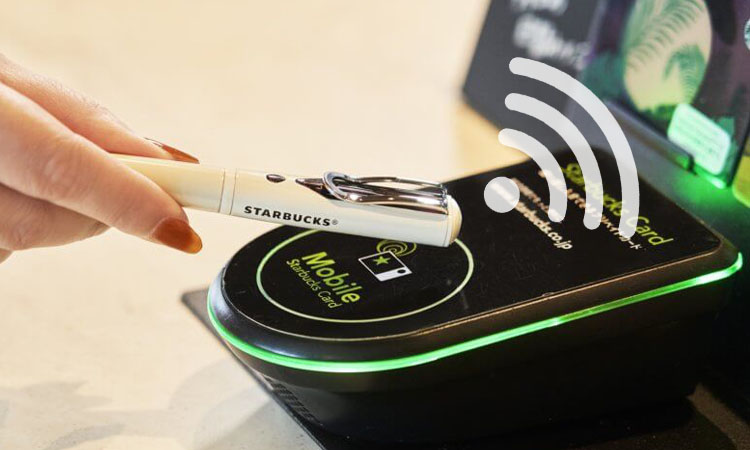 Gone are the days of handing out pens with company logos. Use NFC pens to make your brand more memorable to your customers. You can buy NFC tags with small storage capacity in bulk. These tags are inexpensive and cost-effective. You can program these tags and insert your website/ins/Facebook/video. Customers can touch the NFC pen with their phone to get information about your company. Isn't that a cool thing to do?
NFC Mug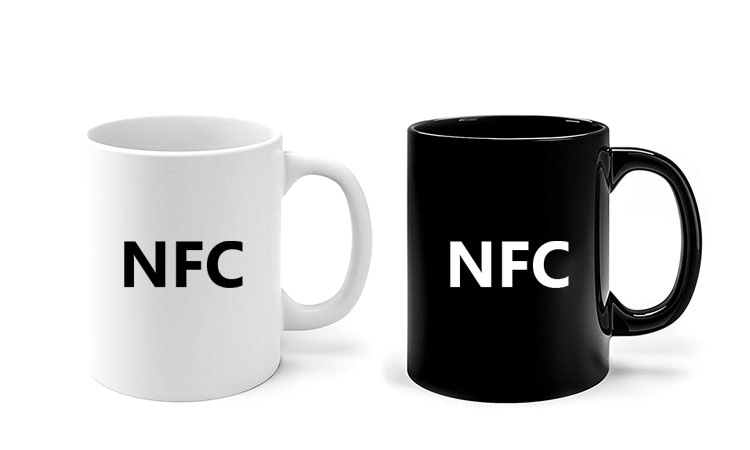 Implant an NFC tag on the mug. This tag can double as your business card. During the event, everyone was busy taking out a stack of business cards and exchanging them. You touch someone else's phone while holding a cup. Customers receive your social media profiles instantly. This novel approach can easily make you stand out from the crowd.
NFC Wristbands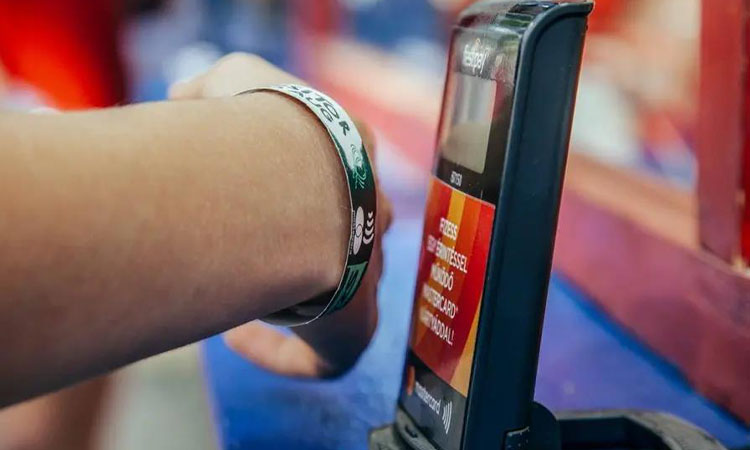 If your event only allows specific people to attend, it is recommended not to buy a regular wristband. Criminals can easily copy ordinary wristbands. The best choice for your event is to use an event wristband with NFC built-in. Both of these NFC wristbands allow for customization. You can customize the wristband with the participant's name. Only attendees with designated NFC wristbands are allowed to enter the venue. NFC wristbands can help you keep your venue organized and secure.
NFC Key Fobs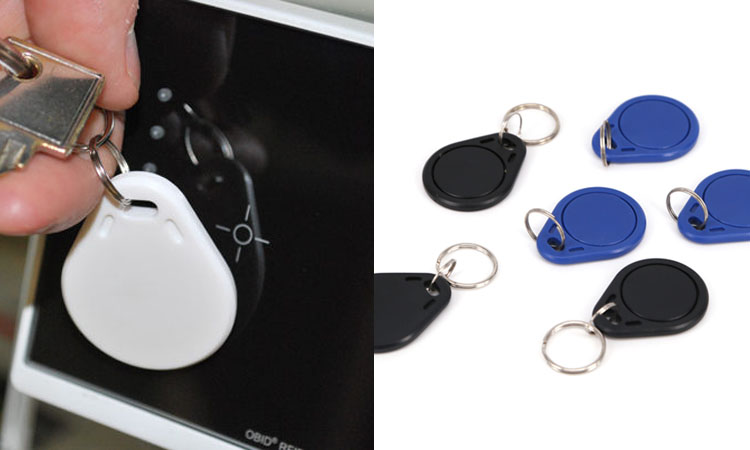 Today, many people still carry keys with them. You can give everyone at the event a fun key fob. This key fob can store simple information like the company's official website. These NFC keychains may work wonderfully in everyday life because keys are something that everyone uses every day. At the same time, key fobs will become what they need to see every day. In the process of using them, these key fobs will then make them deepen their impression of your brand.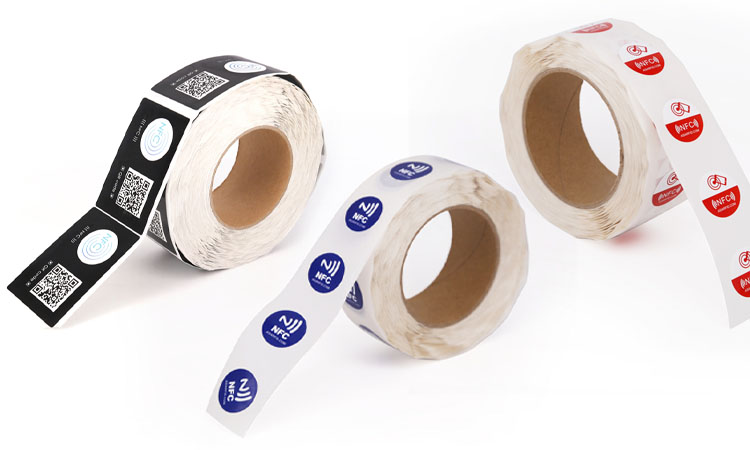 It's fun to hand out stickers with your company's brand name to attendees. It's easy to make your name stand out. Especially those nice stickers with NFC tags attached. Promote NFC-enabled devices that you can touch to learn more. It's much better than simply looking at a brand logo.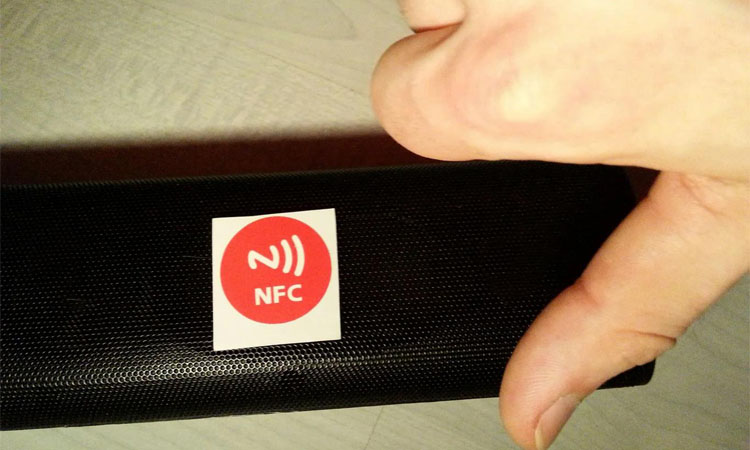 Bluetooth pairing is very common in our lives today. Almost everyone has a Bluetooth device in their hands. But the process of pairing with a Bluetooth device is often complicated every time. Although most Bluetooth devices have NFC built in at this stage, that doesn't mean every device has it. You can be using NFC tags to get this feature if your device doesn't have it.
You can store the pairing information in the NFC tag with the help of an application such as BT Tag Writer. Then attach the programmed NFC tag to the speaker. When you want to play music, tap the tag. When you want to play music, click the tab. You can quickly pair and connect with your Bluetooth device.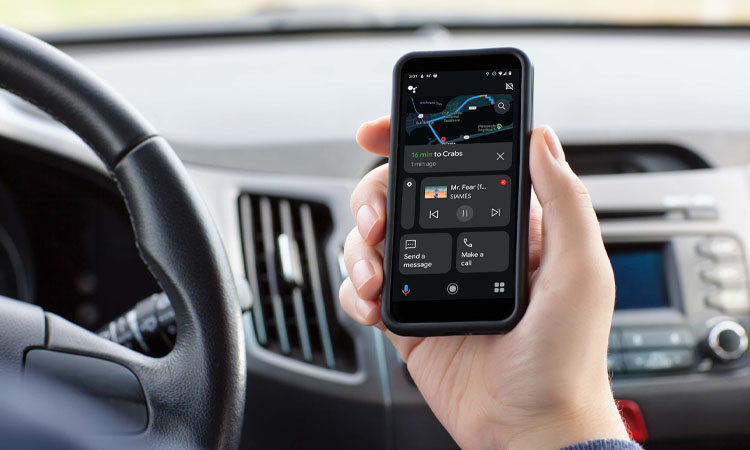 iPhone automatically enters Drive mode when connected to the in-car entertainment system. This feature is currently only available on iPhone and some Android smartphones. But most phones can't do this. You can write the task to an NFC tag if you want this feature. You can perform certain actions with a single tap when you enter the car. Examples include enabling Do Not Disturb mode, opening navigation apps, and connecting the car stereo.
Read More: West Yorkshire Combined Authority is adding NFC tags to 13,000 bus stop timetable displays across West Yorkshire.
Leave a Secret Message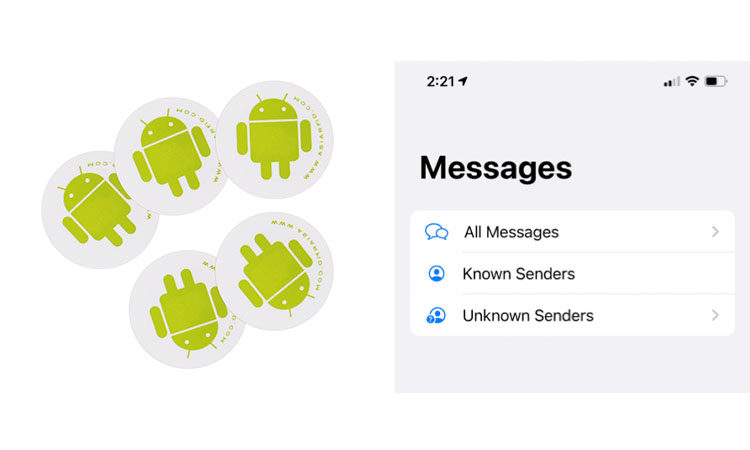 NFC tags allow you to leave a message to a friend that only he can see. Use an application such as NFC Writer to program the information you want to use into the NFC tag. Then mail the tag to your friend. You can also hide the tag in a private place. Of course, NFC tags also allow you to store recorded audio messages in them.
Lock and Unlock Your Doors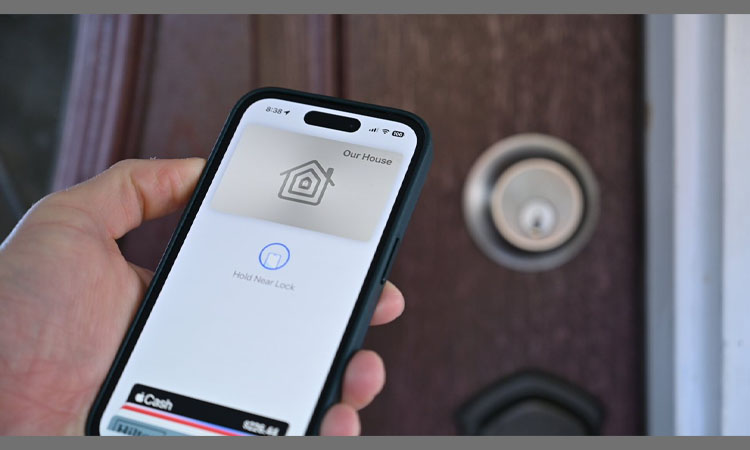 Smart door locks are one of the smart homes that many households will use. Smart door locks can be a great way to keep your home safe. The lock allows you to lock or unlock your door using an NFC tag or device. By connecting the smart door lock to your WiFi, you can also get more features. For example, you can use your smartphone to control the door lock. You will be notified when your friends or family members enter the house.
With the popularity of NFC tags, there are countless possibilities. You can do many things you want with NFC tags. How using NFC tags depends on what you want to do.