On November 16, 2022, we were invited to attend the Hi-Tech Fair in China Shenzhen. It is currently the largest and most influential technology event in China. The fair showcased new technology products such as environmental protection and new energy. The one I am more interested in is IOTE. Next, I will introduce you to the information on 2022 IOTE Shenzhen.
What is IOTE?
IOTE stands for Internet of Things Exhibition. It was created in June 2009. It is one of the earliest and largest IOTE exhibitions created in the world. It has held the largest exhibition of more than 70,000 square meters. The number of exhibitors from all over the world even reaches 100,000+ every year.
IOTE covers the IoT industry is also very wide. It covers the whole aspect from sensing and transmission to platform and application. It is also fully supported by famous companies such as Huawei, Haier, Yuanwang Valley, Microsoft, etc.
IOTE has successfully held 17 international IoT exhibitions since its establishment. It is mainly held in Shenzhen, China, and Shanghai, China. During the holding period, several IoT summits about smart homes and other leading industry trends will also be held. You may gain a lot by attending this exhibition.
2022 IOTE Shenzhen
In 2022, the 18th International Internet of Things Exhibition will be held in Shenzhen. Shenzhen is one of the four first-tier cities in China. The exhibition will run for three days, specifically from November 15-17, 2022. The venue is the famous Shenzhen Baoan International Convention and Exhibition Center. 2022 IOTE Shenzhen has an exhibition area of 50,000㎡. More than 400 exhibitors are sincerely invited to attend.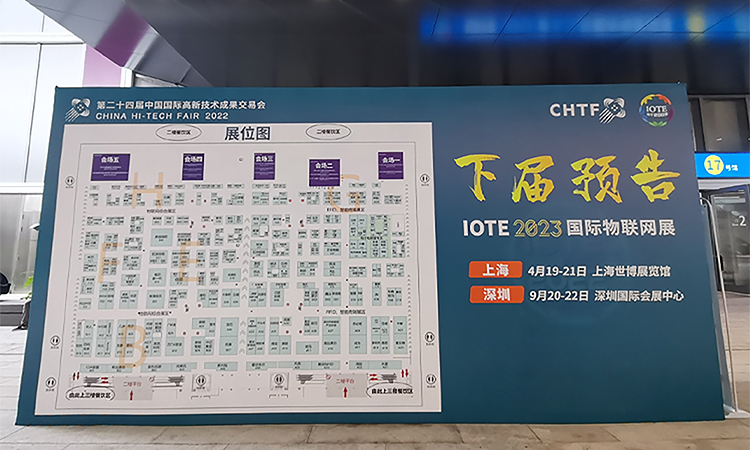 We can see that these invited exhibitors cover many different fields of the Internet of Things. We can divide them into four types. These four types are the perception, transport, computing processing, and application layer enterprises. Here are some product types of exhibitors:
Perception layer:
Sensors (MEMS sensors, smart sensors)
RFID
Smart card
Identification (biometric, video identification)
Radar (millimeter wave radar, lidar)
Real-time accurate positioning
Transmission layer:
Cellular (4G/5G/Cat.1/NB-IoT)
Non-cellular (LoRa/Bluetooth/Wi-Fi/ZigBee/UWB/ZETA/2.4G)
Industrial Gateway/DTU/RTU
Bus
Satellite IoT
Optical Communication
Operational Processing Layer:
Artificial Intelligence
Cloud Platform
Data Center
Cloud Computing and Big Data
Edge Computing
IoT Security
Application Layer:
Industrial IoT
Smart Logistics
Smart City
Smart Park
Smart Medical
Smart Retail
Smart Home
A Wide Range of Exhibits
2022 IOTE Shenzhen provides an opportunity for enterprises to converge. Participating companies can display products, communicate and discuss cooperation with each other. Major companies can get to know each other and cooperate with each other at a close distance here.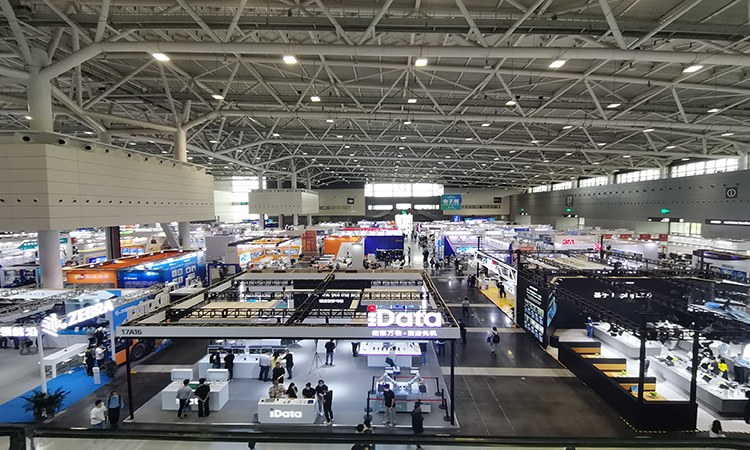 Hundreds of exhibitors from all over the world came together. They present a magnificent view for everyone. Next, let's get a closer look at the exhibits of this exhibition.
RFID Wristband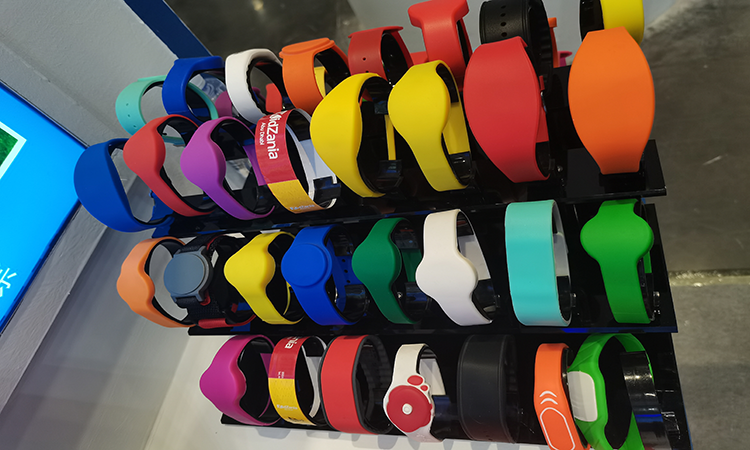 First, we introduce one of our common exhibits – RFID wristbands. RFID wristband is a kind of intelligent RF-shaped card worn on the wrist. It is beautiful and comfortable to wear and is one of the forms of ticket presentation for many companies holding events. These wristbands are usually made of safe and environmentally friendly silicone. It also allows you to customize it with an exclusive pattern or company logo.
UHF ABS Metal Resistant Tags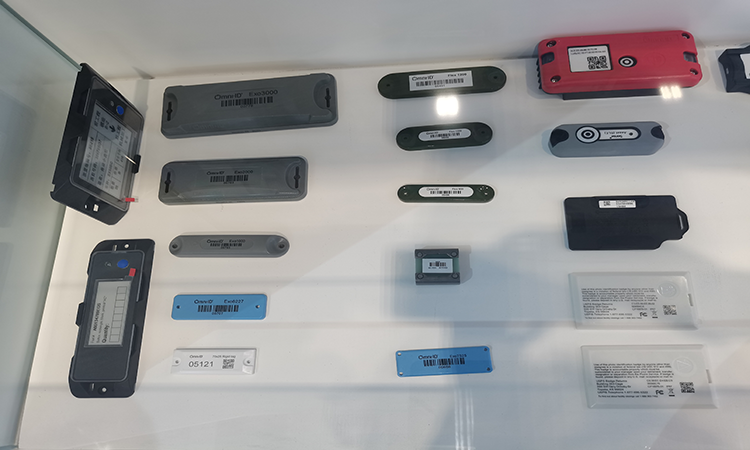 The next is the uniquely shaped UHF ABS metal-resistant label. These RFID-resistant tags have different characteristics depending on the material used. Most of them are resistant to sunlight, water, heat, and impact. You can apply it to metal equipment, valuable machines, and products. It is one of the preferred tracking tags for companies with many metal surface assets.
UHF Flexible Metal Resistant Labels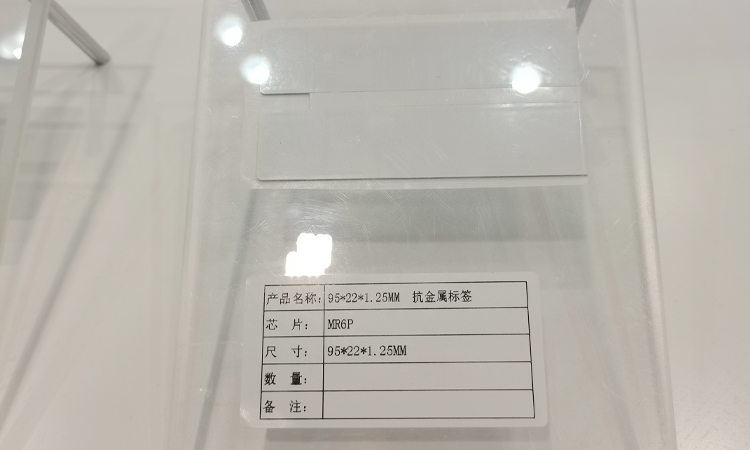 This paper-like label is a UHF flexible metal-resistant label. t allows you to use it on irregular or bent metal. It is suitable for various metal and liquid environments. It is thinner, softer, and bendable than other resistant metal hard tags. You can package it as any printed or graphic label.
RFID Washing Tags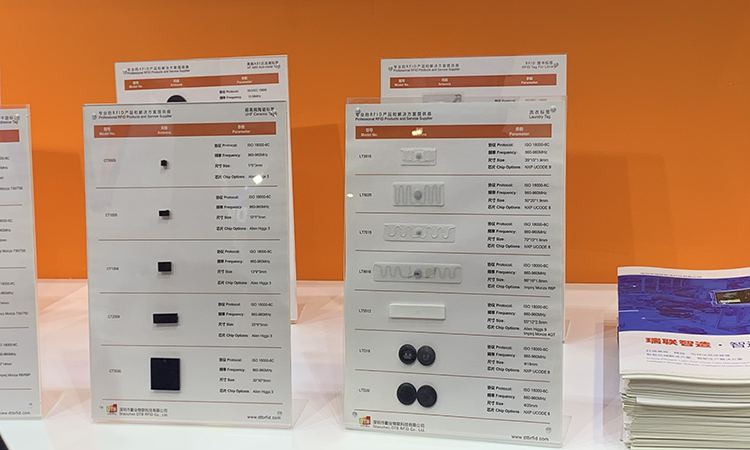 This type of tag with textile fibers is the RFID washing tag. RFID Wash Tag is a non-woven fabric-based RFID tag. The tag can accept more than 200 wash or dry cleaning cycles. RFID laundry tags are widely used in hotels, hospitals, factories, and other clothing tracking. The tag can help you achieve fast sorting, inventory, and other work processes, thus improving the efficiency of your employees.
RFID Animal Tag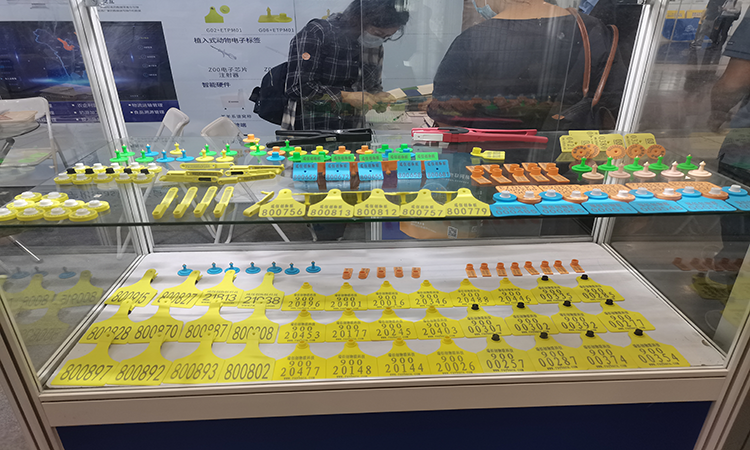 It is a tag developed for livestock management. RFID Animal Tag can track the whole life cycle of the animal. Most RFID animal tags are small in size, easy to inject, and have a non-slip surface.
RFID animal tags have improved the level of livestock management for people. The use of the tag also promotes the development of smart agriculture. You can use RFID animal tags to track the health status of animals for timely control.
IOTE Shenzhen RFID Tag Detection Equipment
RFID Tester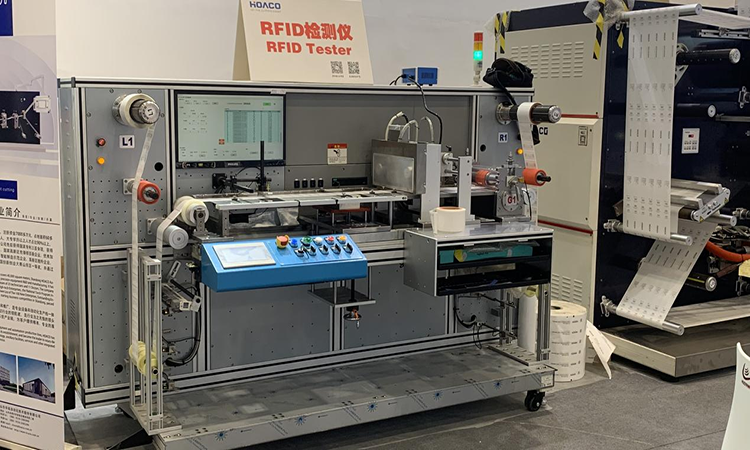 The next large device that comes into view is called the RFID tester. RFID tester is mainly used to check an RFID reader's performance quickly. The RFID tester can detect whether the tag is in the required operating frequency range in real-time. The test results you can view in the computer software terminal. Using an RFID tester will greatly improve your yield. The RFID tester is an excellent tool to help you automate your production line.
RFID Readers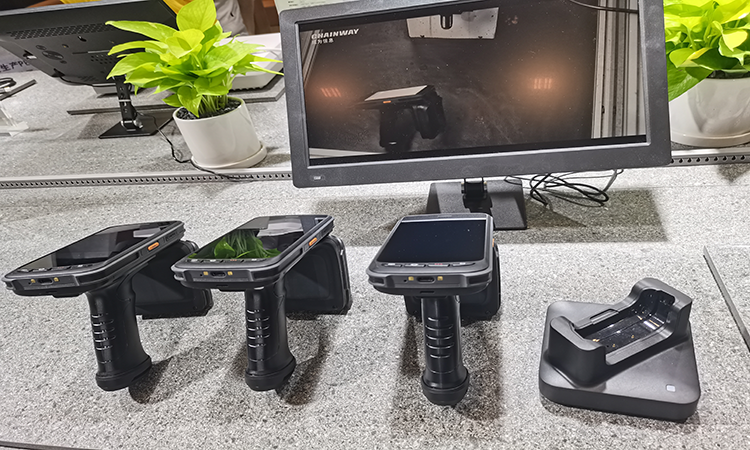 Once we turned around, we came to the RFID reader area. The RFID reader is used by cooperating with RFID tag and management software applications. This reader mainly uses radio frequency identification technology. It can achieve the purpose of collecting, transmitting, and communicating electronic tag information. The RFID reader has the characteristics of long reading and writing distance and long service life. There are two types of common RFID readers: fixed and mobile.
Fixed RFID reader antenna can be external while also allowing built-in. Compared with handheld RFID readers, it has certain advantages in reading distance and range. Fixed readers are suitable for forklift access management and access doors.
Mobile readers are more convenient. The reader can be used handheld or mounted on a vehicle.
Fixed Industrial Reader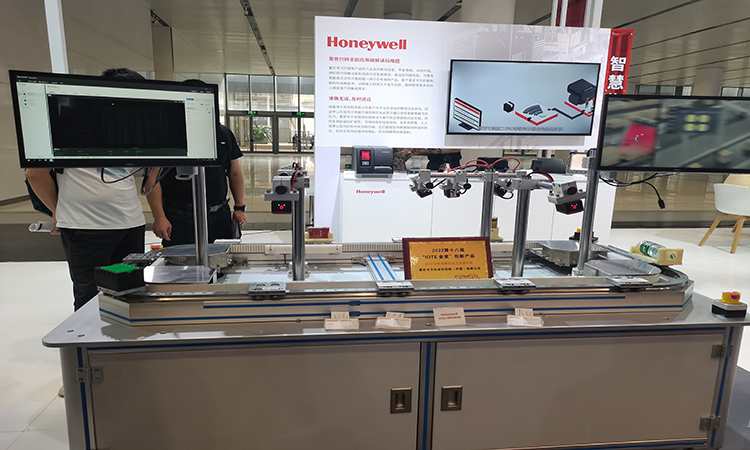 This machine, operating at high speed, is called a stationary industrial reader. The industrial reader has excellent barcode reading capability. It can easily read even dynamic barcodes in high-speed lines. You can use the reader to detect the duplication of printed barcodes automatically. With this reader, you don't have to worry about duplicate barcodes on your products.
You can use the fixed industrial code reader in 3C electronics and other automation fields. This reader is one of the indispensable pieces of equipment for smart factories.
RFID Vertical Checkout Counter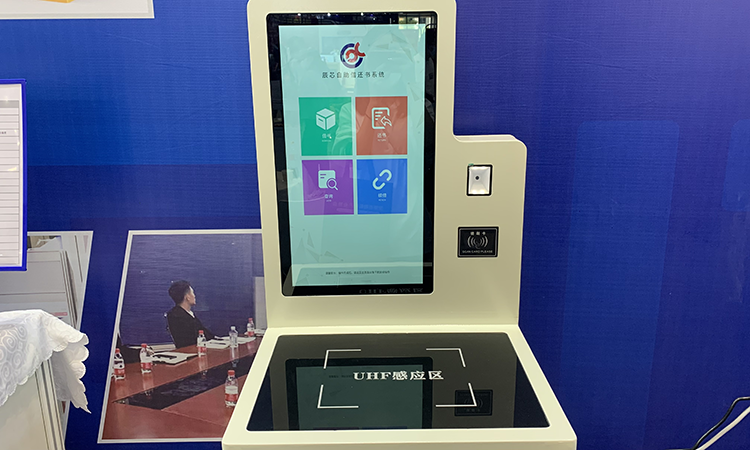 It is a machine that you may have seen in your life. This stand-up checkout machine has an RFID chip. You can use it for express checkout. It takes much less checkout time than traditional queue checkout. You can use it to batch-read, scan, and settle product labels.
Customers can check out by themselves without the help of staff. After the customer has finished shopping, they place the product on the checkout counter. The checkout counter will display information about the product and prompt the customer for the amount spent. After completing the transaction, the back office will mark the item as sold in the database. The RFID device at the counter will no longer track the item. Customers can directly take the settled goods out of the store for use.
It is an excellent operation to apply RFID vertical cash register. It enables staff to provide better value-added services to customers. The checkout counter is suitable for use in libraries, supermarkets, shopping malls, and other life scenarios.
Smart Life
Smart Retail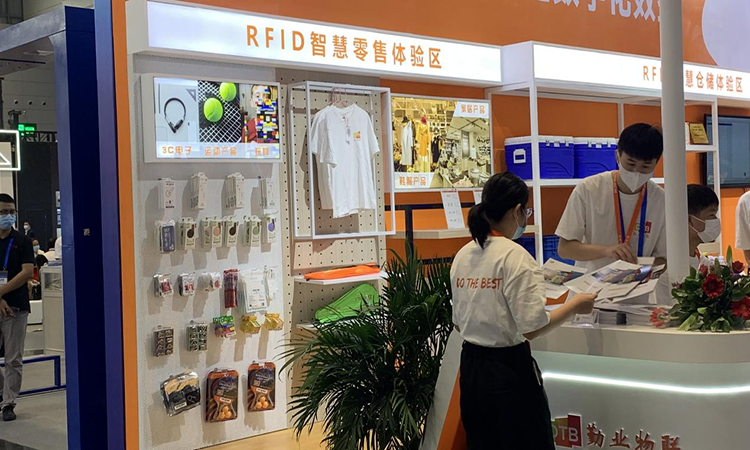 It is a scenario where smart devices are applied to retail. Smart retailing is one of the technological combinations of IoT IoT and AI artificial intelligence. It is crucial to converting the traditional retail model to smart retail. This retail model can enhance the convenience of shopping for consumers. Zion Market Research Company has conducted a study on "smart retailing." The results of this study show that smart retail is an unstoppable trend. The global smart retail market was valued at $9.83 billion in 2017. It is estimated to climb to $43.76 billion by the end of 2024.
In addition, introducing smart devices in retail stores can attract people to visit. Retail stores use RFID tags to update product inventory and marketing information instantly. Consumers can also reduce queue times and check out faster with RFID self-checkout machines. Isn't this convenient and smart way of shopping interesting?
Smart Fire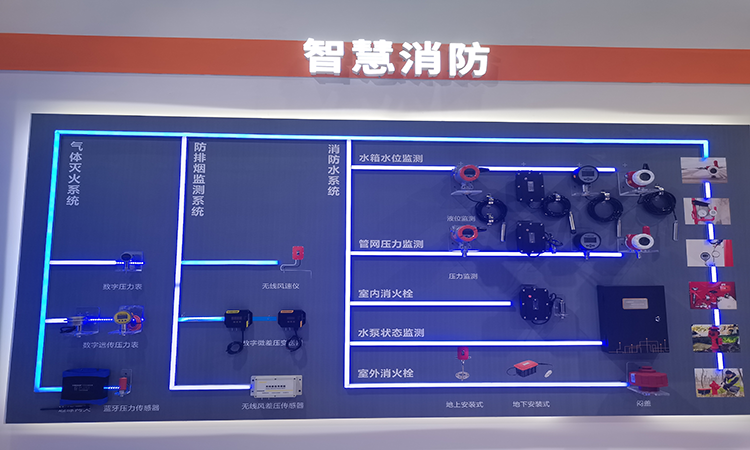 Have you ever considered installing these firefighting facilities with intelligence in your home? Smart Fire combines the Internet of Things with many of the latest technologies. You can use it in conjunction with various professional fire protection applications. It can realize the intelligentization of urban fire protection. There are many kinds of smart fire protection products. Common ones include pipe network pressure monitoring and water tank water level monitoring. Various intelligent monitoring devices can provide you with a safer life.
Smart Home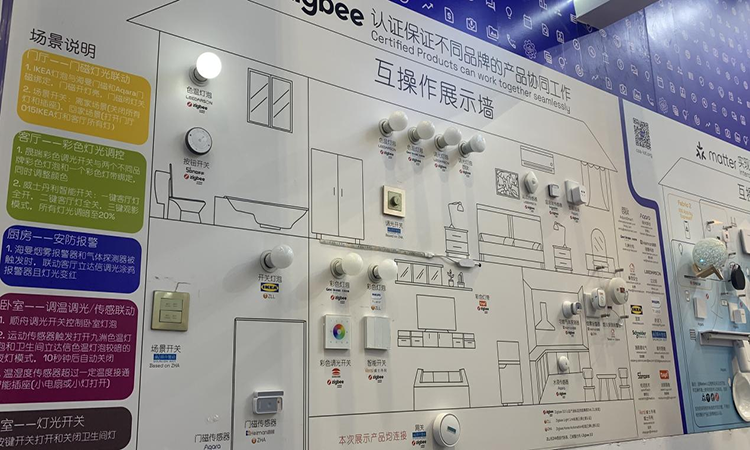 Next came the smart home display that I saw closest to life. The smart home is a result of using new information technology such as the Internet of Things and big data. This lifestyle change enables a healthier, lower carbon, smarter, safer home life. You can spend little time keeping track of tedious things. Devices that apply artificial intelligence will help you manage your home.
Home automation is the process of achieving a smart home. You can realize your smart life by installing various smart home devices. These smart home devices include smart light bulbs, smart switches, motion sensors, etc.
2022 IOTE Shenzhen is a wonderful exhibition. The variety of exhibits is even more dazzling. Especially the advanced instruments brought by exhibitors let us witness the progress of the times. This Shenzhen IOTE has been successfully concluded as of today. If interested in IOTE, you can attend the 2023 IOTE in Shanghai!