The Internet of Thing (IoT) is expanding, and smart home devices are one of its most typical examples. More homes are adopting smart home products, but many still do not know how to make their homes smarter. There are even some people who still don't know what home automation is. This article provides a more detailed introduction to home automation. It also provides some home automation ideas for families who are ready to adopt smart home products to make their lives more comfortable.
What is Home Automation?
Home automation is simply the addition of technology to your everyday life. Things in your home will automatically function without you having to worry about them. For example, a smart switch will automatically light up when you enter a room. The coffee pot automatically turns on when the alarm goes off in the morning. Even security systems are automatically activated after you leave the house.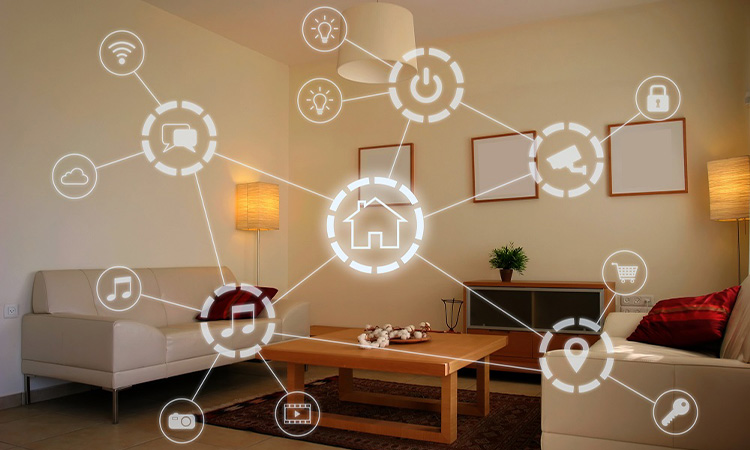 In essence, home automation is the adoption of a smart home for your house. It has high-tech features. All the appliances in the house perform certain operations automatically. It's fairly simple to set up and run. You can choose to add new smart appliances as you go along, thus eliminating the need to buy everything at once.
How Home Automation Works
Home automation is a very simple process. One device sends commands to another device at a specified time based on parameters set by the user. For example, as mentioned above, you are turning on the coffee pot when the alarm clock goes off.
These operations are based on the operation of a "trigger" – a smart hub. It will initiate a series of automated events and actions at a set time. Just like when the alarm clock goes off, the hub will notify the outlet controlling the coffee pot to turn on the power. Provided, of course, that you had set up the coffee maker the night before.
Some home automation is fairly simple to practice. For example, the lights turn on automatically when you enter a room. Adjustments and multiple devices working together may turn your ideas into reality. Below, we'll provide you with more ideas to help turn your smart home into the ideal home.
Popular Home Automation Ideas
Security Automation Ideas
You can also use home automation to enhance security in many ways. For example, you can set up your system to send notifications if a door or window is opened or if there is unusual activity in your home. You can also use the system to control and monitor your security cameras, enabling you to keep an eye on your home from anywhere.
Automatic gate locking: As soon as you set the smart gate lock. It will automatically lock when you are away. When some people wonder if they locked the door or not, they can check the app on their phone to know the result—no need to go home again to confirm.
Alarm automation: When an unauthorized person enters your home, you will receive an alarm. The alarm function works mainly with motion sensors. When the sensor is triggered, it sends a signal to the control panel. The control panel will notify the user first.
Leak signal: It will monitor your sink or any device. You will also be notified when they are leaking. It is especially useful for properties that have not been used for a long time or for vacant residences that are away on vacation. It works through a water sensor. You can place it in a problem area of your home and connect it to a smart home hub. As soon as moisture is detected, the hub notifies you. Of course, all these series of functions need to be programmed by you to do so.
High-temperature lights: Set your carbon monoxide detectors and fire alarms to turn on all lights the moment they go off. It will also unlock all doors. Connect them to your smart home hub and set them up. They will then perform these operations at special times. Even if you are sleeping, you can immediately know and escape.
These security automation Ideas don't just keep you personally safe. It also safeguards the security of your property. In the event of an accident, you can also greatly reduce property damage.
Lighting Automation Ideas
With automated lighting, you can control the ambiance of different rooms in your home. It would be best to consider using smart bulbs, plugs, and lighting controls together. They will allow you to experience a different comfort in your home.
Automatically adjust the brightness of the lights: you can program the system. It will automatically dim the home lamps before the bedtime you set. It can create a perfect atmosphere for you to sleep.
Turn off all the lights: When you are ready for bed, you can turn off the lights in the whole house by commanding the voice control assistant. It can also perform this action via the app on your phone.
Sunrise alarm: The lights will gradually brighten in the morning at sunrise. It stimulates the bright light of the slowly rising sun to save you from sudden alarm wake-up calls. You can adjust the time as well as the brightness via an app installed on your smartphone.
Night light: Lighting automation can be applied to night lights. You can set the kitchen, hallway, and bathroom lights to a comfortable dimness when you wake up at night. You can even set all the lights in the garage to turn on automatically when you open the garage door.
Imagine the comfort of dim lighting when you're lying in bed, ready to go to sleep after a shower. To sleep, give the command to turn off all the lights. You don't even have to get out of bed. The light that gradually lights up in the morning will wake you up gradually, even if the alarm goes off without being scared. It's so comfortable.
Convenient Home Automation Ideas
With these convenient automation concepts, you can have a great experience of relaxation and comfort at home. Convenient home automation can bring you many benefits.
Washing clothes: It sends information through vibration sensors on the washing machine. Whenever the washer or dryer completes its task, you will receive a notification from the sensor.
Temperature adjustment: You can adjust the temperature in your home in advance when you are ready to go home. It allows you to feel the perfect temperature when you get home. Especially in the hot summer, it is the happiest thing to come home to air conditioning.
Garbage reminder: You can remind yourself to throw away your garbage by setting the flashlight light in your garage. Domestic garbage disposal is the most annoying thing for everyone. Because forgetting to throw out the trash means coming back to smell bad or breed lots of bacteria. Trash reminder is instead the most needed feature in summer.
These smart home automation ideas not only facilitate our daily life. It also provides security for potential or unanticipated hazards. Making your home smarter may be the first step to making your life better. Of course, choosing a suitable home automation system is the first step you can take for smart home living.
Some Simple Home Automation Ideas to Set Up
With a smart home hub, you can turn the ideas you have in your head into reality. While many home automation ideas can be used individually, combining them can improve the results. You can create action groups to implement them. Combine any number of automation and let the master trigger go to get them moving. These master triggers can be voice commands, locations, or times. Here are some simple references that you can choose to use.
Early Morning Scene
Main Trigger: Time
Reference Automation Concept: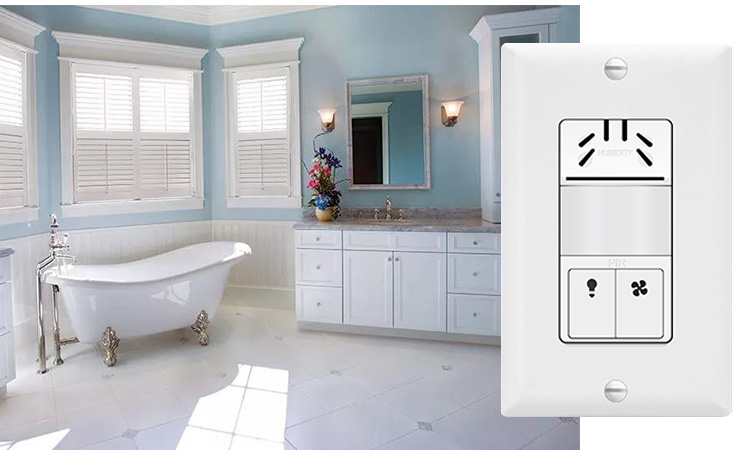 Sunrise alarm
Bathroom humidity reduction,
Garbage reminder
In the early morning scene, you will wake up with the lights gradually getting brighter and hear the alarm clock. Then after your shower, the bathroom fan will defog your room. When you walk to the garage to drive to work, the flashing lights in the garage will remind you to take away the garbage. You'll have a great time getting to work.
Going to Work Scenario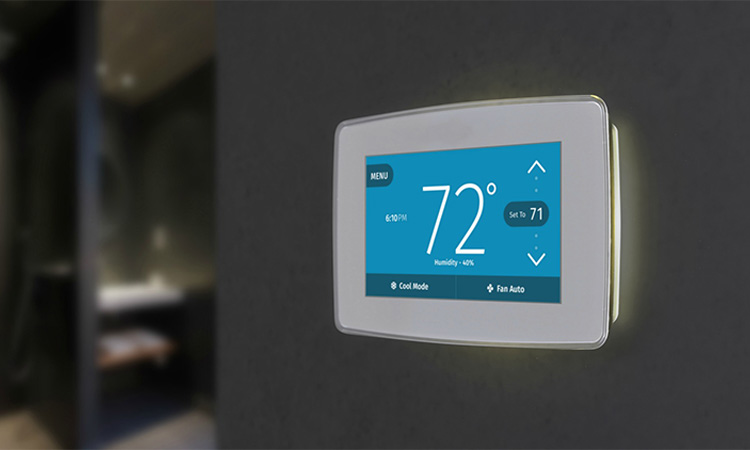 Main Trigger: Location
Reference Automation Concepts:
Location-based thermostats
Automatic door locking
Alarm automation
When you drive away from your home, the fence picks up the message that you are leaving. Within a specified distance, your door will automatically lock. The home's alarm also locks automatically. And your thermostat will adjust the temperature to energy-saving mode at the same time, reducing energy waste.
Home from a Work Scenario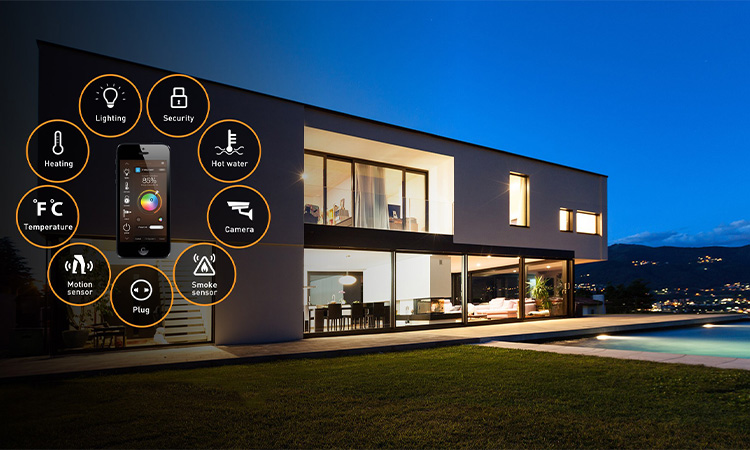 Main Trigger: Location
Reference Automation Concept:
Illuminate the way home
Garage lights on
Music playing
The lights of the entrance fence will automatically come on when there is a very short distance to home. The thermostat will adjust to the most comfortable level for your return. The lights, music, and TV in your home will turn on when you open the garage door. You set the alarm, and the door locks will also release. It's like they are welcoming you back. Your return home must be very comfortable.
Bedtime Scenes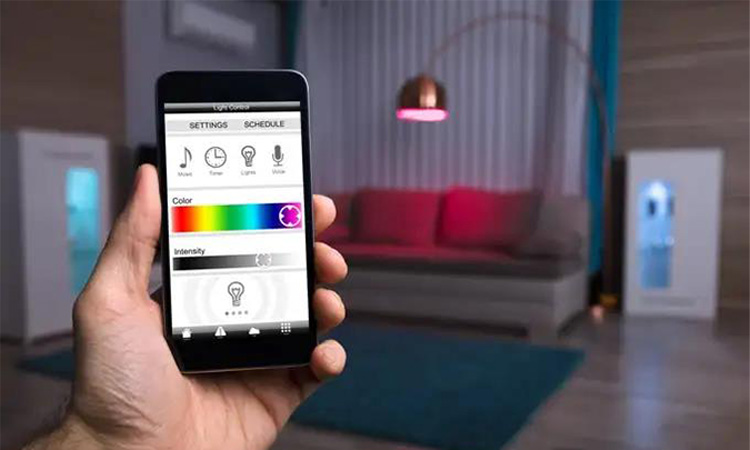 Main Trigger: Voice control
Reference Automation Concept:
Turn off all lights
Turn night light on
Vacuum at bedtime
At the time you are ready to go to bed, the room lights will automatically dim. It will create an atmosphere that helps you sleep. When you want to go to bed, issue a command through the voice assistant or the app to activate the bedtime scene. The lights and smart devices will turn off, except for a few designated places where the night lights will come on. Finally, the robot vacuum cleaner will turn on and clean your home at the time you set.
Introduction to Home Automation Systems
Amazon Echo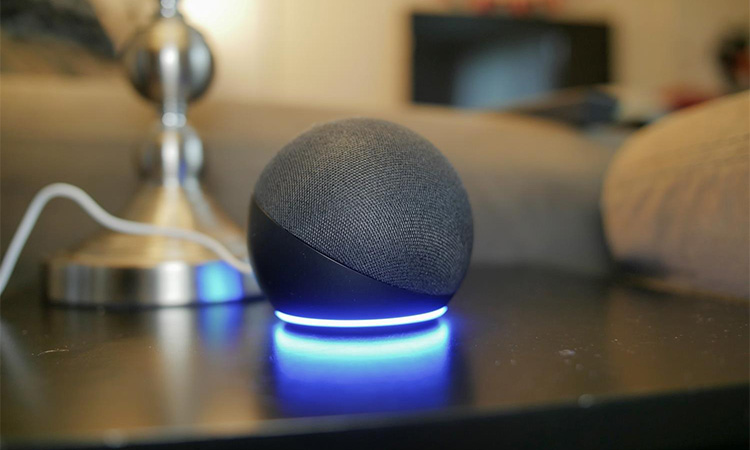 Amazon Echo is one of the more popular hub systems available.
It offers best-in-class home automation services. You can control the smart devices in your home through the Amazon Alexa app. If your smart home is connected to a voice control assistant, you can set it up through it as well. Alexa makes making them happen in one request. Amazon Echo can assist you in guarding your home. It can control all your smart appliances.
Samsung SmartThings Hub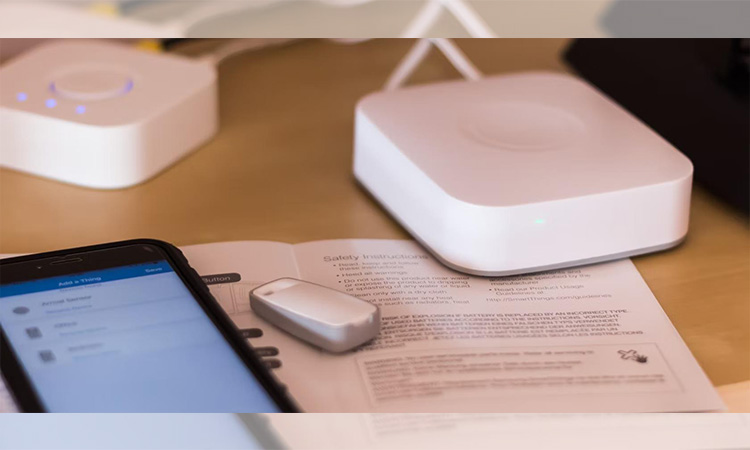 You can easily control and monitor your home anytime and anywhere with this hub. It can be connected to include smart locks, lights, outlets, and more smart devices. You can control them on the SmartThings app.
Apple HomeKit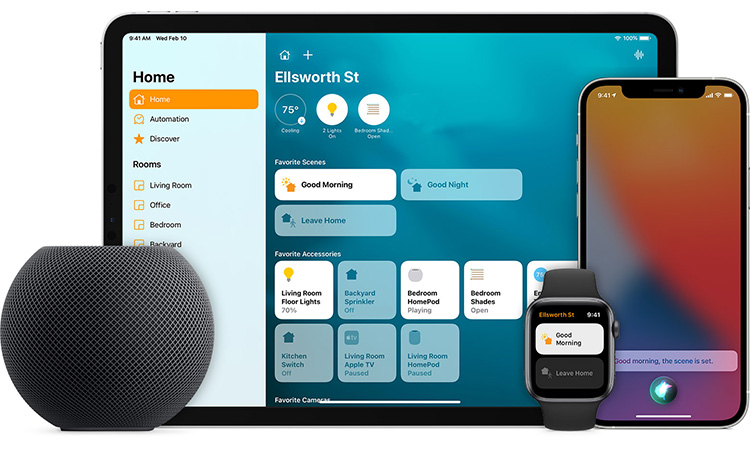 HmeKit is a smart home platform from Apple. HmeKit allows you to control smart home products using apps on your iPhone, iPad, or Mac. It also allows you to use a simple Siri voice to command smart devices. Whether it's a smart plug, Apple TV, HomePod, or something else, it supports you to control them all at once using scenes. It also allows you to set up automation for smart home products, so they are automatically activated.
Hue Smart Hub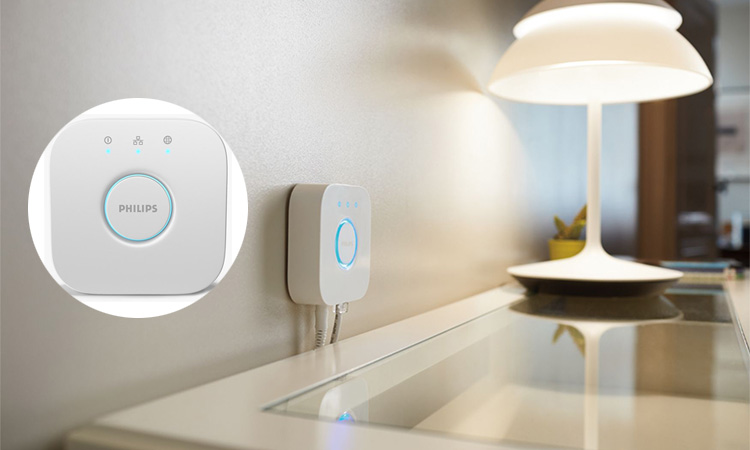 It is one of the trusted hubs from Philips. It has one obvious advantage. By using the Hue app, you can control up to 50 smart lights in your home. It allows you to control the lights from anywhere in the house. Even other Philips products, including motion sensors and switches, can be well controlled.
The above home automation systems are all popular choices. They each have powerful properties. You can pick and choose according to your favorite brand or lifestyle habits. They allow you to put your home automation ideas into action.
These smart home automation ideas allow you to feel comfortable and warm even if you live alone. These smart homes can also make your life more convenient if you live with your family. It allows you to achieve many scenes that can only be seen in movies.