Smart Office Automation is the use of technology to streamline and optimize a variety of processes in the office environment. It includes everything from automating mundane tasks to enhancing employee communication and collaboration. In recent years, intelligent office automation has gained popularity. More and more companies are striving to make themselves more efficient.
Definition
Smart office automation is a broad term. It encompasses a variety of technologies and techniques designed to improve how offices operate. It can include everything from automated scheduling and email management to real-time collaboration tools and advanced data analytics. By automating routine tasks, you can save time and resources for more important tasks.
Smart Office Automation Tools Types
Many intelligent office automation tools are designed to streamline and optimize specific tasks and processes. Here are some common examples from our lives.
Artificial Intelligence (AI). You can use artificial intelligence to automate tasks. It can help you improve decision-making by analyzing data and providing insights.
Virtual Assistants. A virtual assistant is a tool powered by artificial intelligence. It can help you with scheduling, email management, and data entry tasks.
Machine Learning. You can use machine learning algorithms to automate tasks. It will improve efficiency by learning from data and adapting to new situations.
Automation Software. Automation software is an effective tool for automating tasks and processes. It includes scheduling, data entry, and customer service.
IoT Devices. Smart thermostats and lighting systems are some of the more common IoT devices. You can use it to automate and optimize all aspects of your office environment.
Project Management Software. This type of tool helps teams plan, track and collaborate on projects. Using them, you'll have easier time meeting deadlines and staying organized.
Automated Workflow Systems. These tools can help you automate tasks and processes. Common automated tools processes are approving invoices or processing orders.
Communication and Collaboration Tools. Tools such as video conferencing software and online collaboration platforms are extremely effective. They can help teams communicate and collaborate remotely.
Smart Office Automation Benefits
Smart Office Automation includes scheduling, communication, data management, and more. You can save time and money by automating these processes. They will also help you increase efficiency and improve the overall work experience of your employees.
Enhanced productivity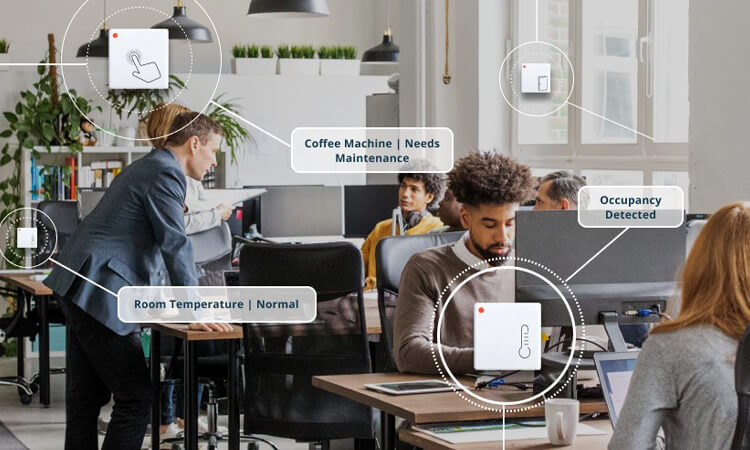 Smart office automation can also help improve productivity in many ways. For example, they are automating mundane or repetitive tasks. Employees can focus on more value-added activities. In addition, intelligent office automation can help end bottlenecks. It can also streamline workflows, enabling employees to work more efficiently.
Reduce Costs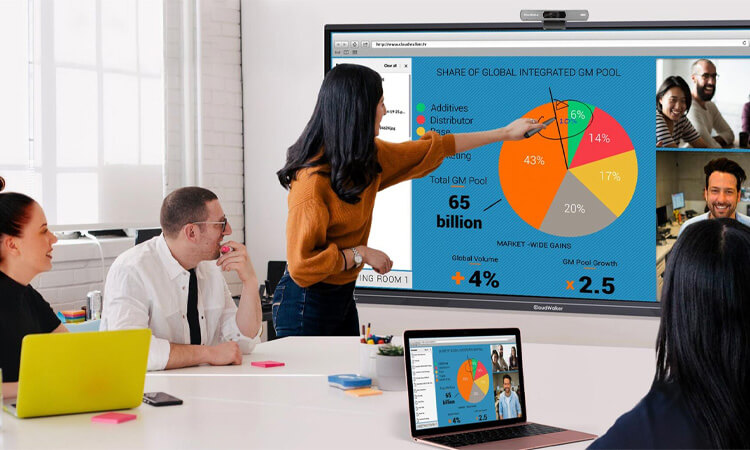 Another benefit of smart office automation is the potential for cost savings. You can reduce the need for labor by automating certain processes. It means that you can save labor costs. In addition, smart office automation can help reduce the number of errors made. Fewer errors and rework also mean lower costs.
Improved Communication and Collaboration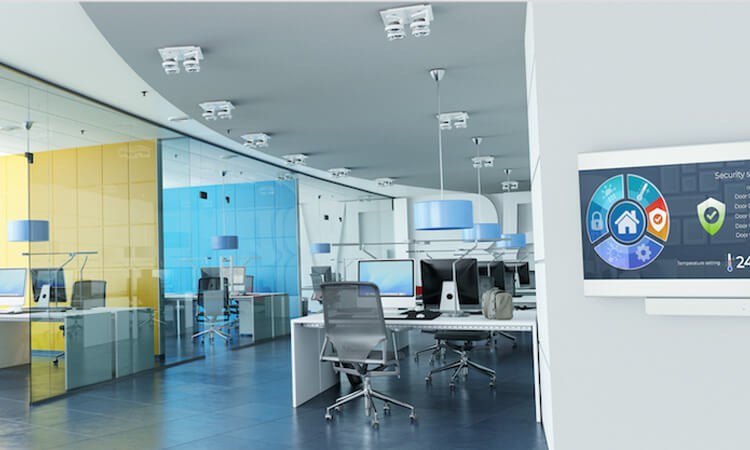 One of the main benefits of smart office automation is facilitating better communication and collaboration among employees. Teams can routinely use instant messaging, video conferencing, and project management software. With these tools, teams can easily stay connected and collaborate in real-time, no matter where they are. It helps eliminate communication barriers and encourages a more collaborative and productive work environment.
Increased Efficiency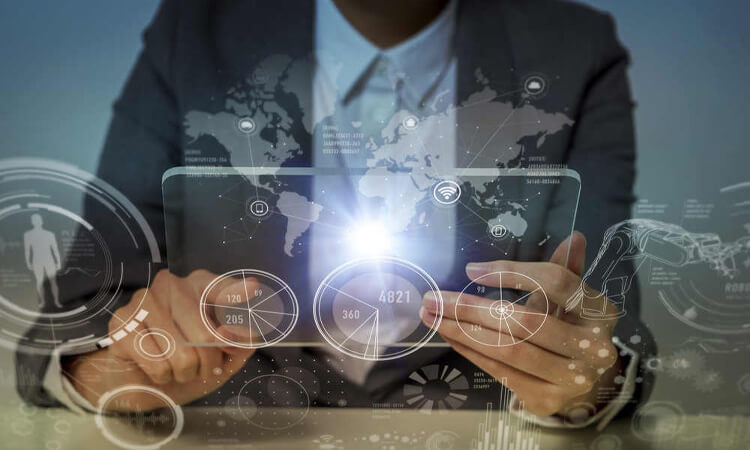 One of the main benefits of intelligent office automation is the greater efficiency it can bring to an organization. Automating daily tasks, such as scheduling meetings or managing employee time sheets. Employees can focus on more high-value tasks rather than spending time on tedious manual processes. In addition, intelligent office automation systems often include real-time analytics and reporting features. It can help organizations identify inefficiencies and improve their overall operations.
Enhanced Security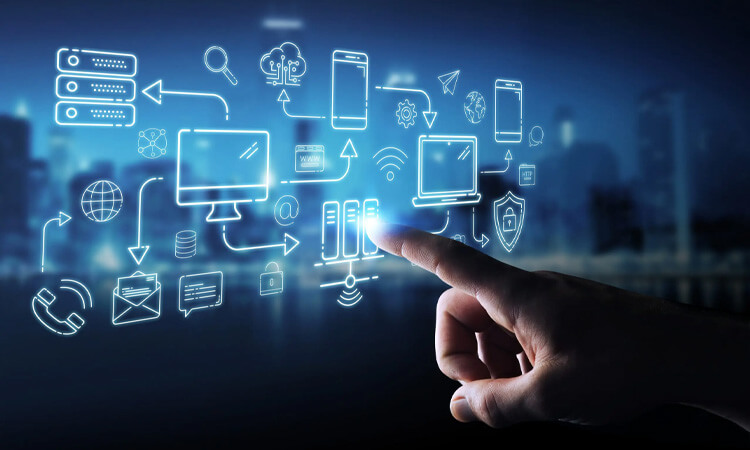 Intelligent office automation can also improve security by reducing the risk of human error. For example, an automated password management system can help ensure that passwords are secure and changed regularly. It helps reduce the risk of data breaches.
Improve Customer Service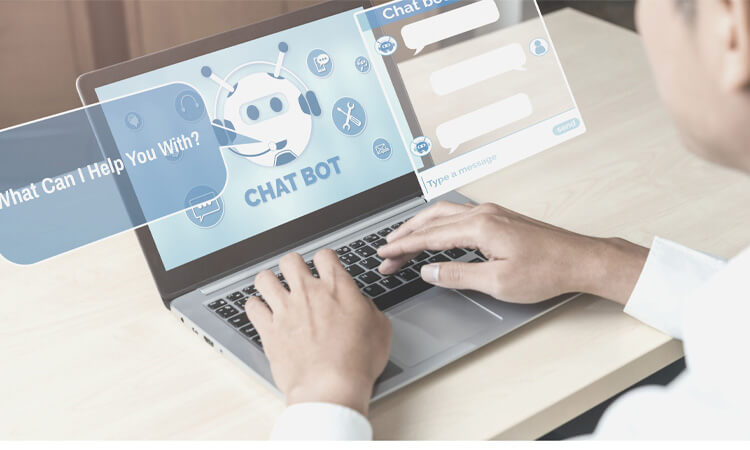 Intelligent office automation systems can also help you improve customer service. You can automate daily tasks such as appointment scheduling or customer inquiries. You can free up their staff to focus on providing quality customer service. In addition, an intelligent office automation system can help you respond to customer inquiries faster and more accurately. This means you can easily improve customer satisfaction. For example, chatbots and automated customer service systems can handle simple queries and requests. Its availability allows human customer service representatives to focus on more complex issues.
Enhanced Employee Satisfaction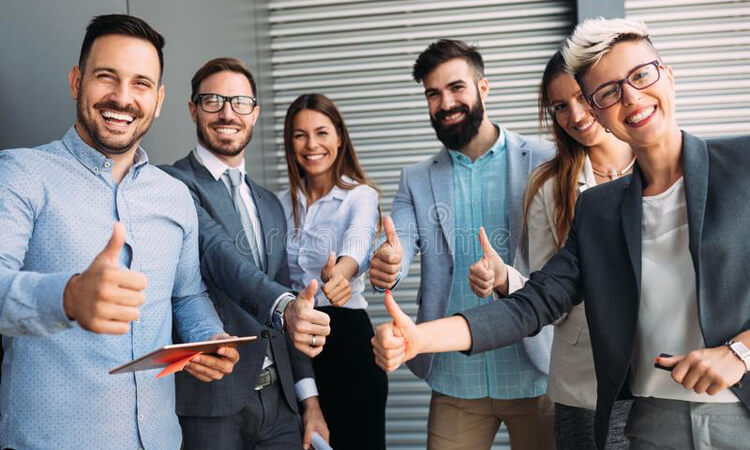 Intelligent office automation can also lead to increased employee satisfaction. Employees can focus on more high-value tasks by automating routine tasks. It can lead to an increase in job satisfaction. Intelligent office automation systems can help reduce the burden of manual, tedious tasks. A pleasant work environment can enhance employees' sense of belonging to the company.
Increased Flexibility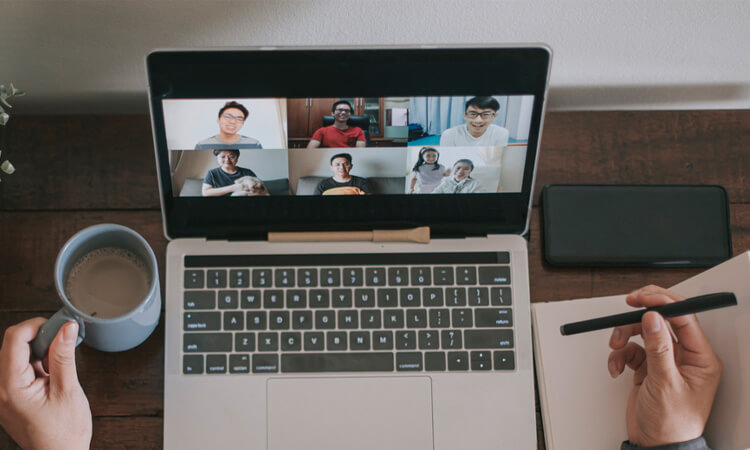 Intelligent office automation can also increase workplace flexibility. With the ability to remotely access files and communicate with team members, employees can work from anywhere, anytime. It is particularly beneficial for businesses with a dispersed workforce or those needing flexible work arrangements.
Improved Data Analysis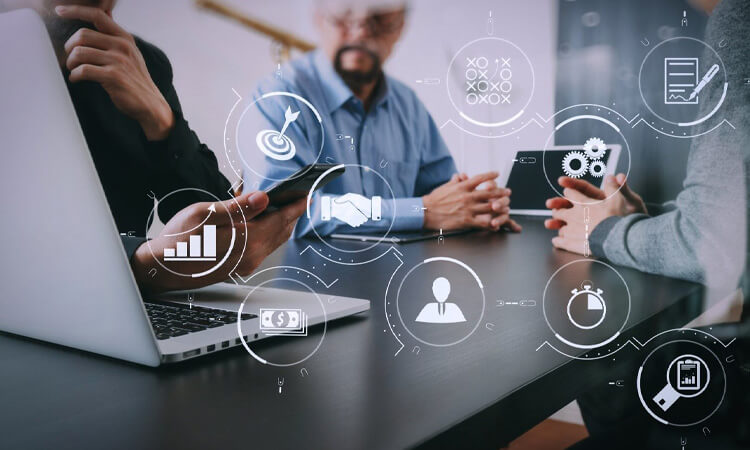 Finally, intelligent office automation can help you better analyze and understand your data. You can gain insight into their operations using business intelligence and analytics tools. They can also make more informed, data-driven decisions.
Intelligent Office Automation Examples
There are many ways to implement intelligent office automation.
Automated Meeting Scheduling and Management. A calendar system powered by artificial intelligence analyzes employee schedules and preferences. It can help you find the best time for meetings.
Simplify Data Entry and Record Keeping. You can use artificial intelligence and machine learning to analyze and interpret data. Its use reduces the need for manual data entry, making it easier to access and analyze information.
Task Automation. Automation can automate expense reporting, employee onboarding, and other routine processes.
Data Analytics. Advanced data analytics tools can help you make more informed decisions. It can provide insight into key metrics such as sales, customer behavior, and employee performance.
Intelligent Office Automation in Action Case Studies
There are many examples of companies that have successfully implemented intelligent office automation to improve efficiency and productivity. Consulting firm Deloitte is one of the most obvious examples. It uses automation tools to streamline its financial reporting processes. By automating the data entry and approval process, Deloitte has reduced the time required to complete financial reporting by 50%.
The insurance company Allstate implemented a chatbot to handle customer inquiries and routine tasks. Allstate was able to free up time for its customer service team by automating these tasks. They can focus on more complex issues.
There are more notable companies that have adopted intelligent office automation:
Google. Google has implemented many intelligent office automation tools. These include machine learning algorithms and automation software to improve efficiency and productivity.
IBM. IBM has also implemented a series of intelligent office automation tools. They use AI and machine learning to improve decision-making and optimize business processes.
Implementing Intelligent Office Automation
Implementing intelligent office automation may seem overwhelming, but it doesn't have to be. Here are some steps to consider when implementing smart office automation in your organization.
Identify areas for improvement. First, identify areas within your organization where automation can improve efficiency and productivity.
Identify the appropriate technology. Once you have identified the areas that need improvement, you must research and test the various available technologies. You will need to determine which technologies are best suited for your organization.
Create a plan. Create a plan for implementing the selected technology. Including a timeline, budget, and employee training plan.
Communicate the changes. Communicate these changes to employees to ensure they understand how the new technology will benefit the organization and their work.
Best Practices for Smart Office Automation
Following best practices will ensure the success of your intelligent office automation implementation. It would be best if you involve employees in the process. Involve employees in decision-making and ensure they are trained on the new technology. It will help ensure employee buy-in and successful adoption.
You also need to ensure data security. When implementing smart office automation technology, ensure that data security is a priority. It includes properly protecting any data that is transmitted or stored.
It would be best if you kept it simple. Only try to automate some things at a time. Start with a few key areas and gradually expand as you become more familiar with these technologies.
Challenges and Considerations
There are several other challenges and considerations. You should keep this in mind when implementing intelligent office automation. These factors include:
Cost: Implementing smart office automation can be expensive. It requires purchasing and deploying new technologies and systems.
Changes to the Workplace. Smart office automation may also require significant changes to how work is organized and performed. This may be a challenge for some employees.
Data Security. Ensuring the security and privacy of data is also a key consideration in implementing intelligent office automation.
Complexity: Integrating multiple technologies and systems can be complex. They can take significant time and resources to set up and maintain.
Resistance to Change. Some employees may resist the adoption of new technologies. Especially if they need to familiarize themselves with the technologies or feel unnecessary.
The Future of Smart Office Automation
As technology evolves, intelligent office automation will likely become more prevalent in the workplace. We may see the future integration of virtual assistants and artificial intelligence-powered robots. They will help us handle a broader range of tasks, such as customer service and data analysis.
The Role of Human Workers in the Smart Office
One concern with the increasing use of intelligent office automation is its potential to replace human workers. While it is true that some tasks may be automated, human workers will always be needed to oversee and manage these technologies. Intelligent office automation may create new job opportunities for those with the skills to design, implement, and maintain these systems.
Smart office automation is a rapidly growing trend. Its emergence has the potential to revolutionize the way offices operate. Organizations can increase efficiency and productivity by automating daily tasks and enhancing communication and collaboration while reducing costs. However, you will also have to face more or less challenges in following best practices and keeping up with the latest technologies. But you can successfully implement intelligent office automation and realize its many benefits.
More Question About Smart Office Automation
What are the Three Basic Types of Automation?

The three fundamental types of automation are fixed, programmable, and flexible. Fixed automation is a system designed to perform a specific set of tasks repeatedly, while programmable automation can perform various tasks and operations based on programmed instructions. Flexible automation can adapt to changes in the production process or product design, allowing for greater versatility and customization.

What are the Components of Office Automation?

Office automation typically includes communication systems, document management systems, task management systems, data processing systems, and office equipment such as printers and scanners.

What is the Importance of Office Automation?

Office automation can increase efficiency, accuracy, and productivity in the workplace. Automating repetitive tasks can reduce errors and save time, allowing employees to focus on higher-value work. Additionally, it can improve communication and collaboration between team members, leading to better decision-making and problem-solving.

What are the Types of Office Automation?

There are different types of office automation, including communication automation (e.g., email marketing software), data processing automation (e.g., automated data entry), record-keeping automation (e.g., digital filing and archiving), task automation (e.g., project management software), financial automation (e.g., invoice processing), administrative automation (e.g., virtual assistants), CRM automation (e.g., customer service chatbots), and HR automation (e.g., payroll processing).