The rapid growth in the number of IoT devices in recent years has given rise to many IoT smart home security issues. Sometimes, you don't even know criminals have compromised your device. Your personal information has been exposed. So, here's what you need to know in order to keep your IoT home Security.
What is IoT?
IoT stands for Internet of Things and is a technology that refers to the growing number of physical objects that are connected to the internet. These objects include appliances (such as refrigerators), cars, household items (like thermostats), industrial equipment and construction machinery such as forklifts. The Internet of Things refers to anything connected online or remotely through sensors, actuators and connectivity technologies. The growth in the number of IoT devices has created more opportunities for hackers who want access to personal data.
Why is IoT Home Security Critical?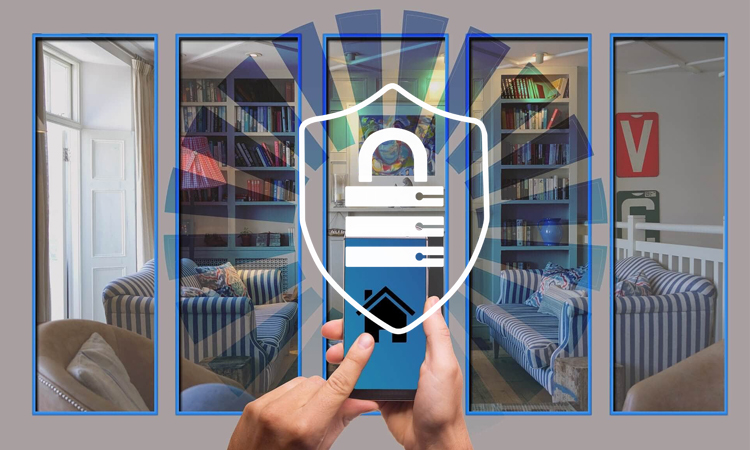 IoT devices are highly vulnerable because they have no way of defending themselves against attacks from hackers or malware writers. They are also less secure than traditional computers because they lack multiple layers of protection like firewalls and anti-virus software. These software can help minimize risks associated with cyberattacks on your network or personal data stored on them.
The Internet of Things means that your smart home devices store your data. Essentially every IoT device that the Internet can connect is a data collector. Cybercriminals will likely use these devices to learn about their lifestyle and commit crimes against them. That's why you need to secure your devices and networks.
It is well known that any device can have vulnerabilities. Hackers can exploit these vulnerabilities with unimaginable consequences. Criminals can take control of a webcam to learn about you or commit a crime.
Criminals can confirm if you are home by accessing the heating and lighting system.
Criminals can access your passwords with voice commands. He can also share information with your digital assistant.
Criminals can access your network and launch a ransomware attack through an IoT device.
IoT Privacy and Security Challenges in Smart Home Environments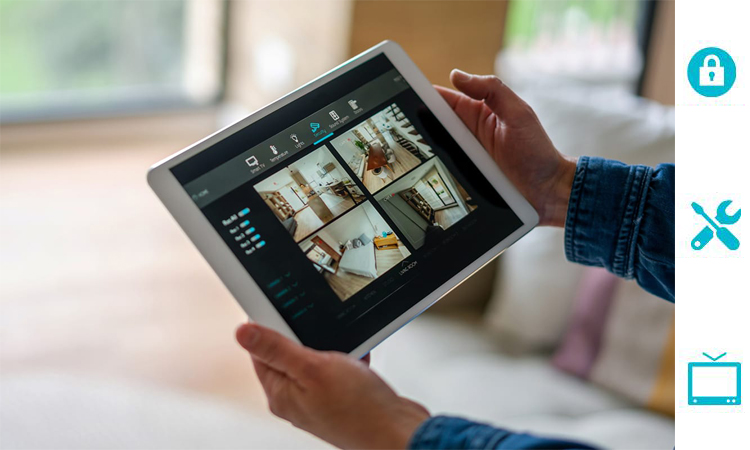 IoT communication protocols can vary depending on the device and application. It does not have a unified central system to establish security measures. Thus the security risks will rise further as the amount of data exchanged grows. We commonly see cyber attacks from viruses, malware, and hackers. But in IoT, it is more about device theft, identity theft, eavesdropping, etc.
If criminals hack into your IoT, the consequences can be unimaginable. The IoT will affect the security of your IoT home. In some cases, for example, the user manual does not adequately address privacy issues. It also does not provide you with enough information to secure your devices. Therefore, there may always be accidents in real life. For example, baby monitors and security cameras have been hacked. Criminals can peek inside a house after a successful hack.
Data protection becomes difficult in the IoT. It is because data transfer can happen between multiple devices in seconds. In the previous second, the Internet probably stores it on mobile devices. The next second it could be on the web and in the cloud. The devices that transmit or receive data are not always secure. Once a vulnerability exists, hackers can break in and steal the data. They can then sell it to other companies and violate the privacy and security of your data. Even if only your IP address is compromised, it can expose other information about you. This information may be the user's residential address or other contact information. If an attacker or related person uses your information in a harmful way. Your smart home can be potentially dangerous.
Secure IoT Networks and Devices = IoT Home Security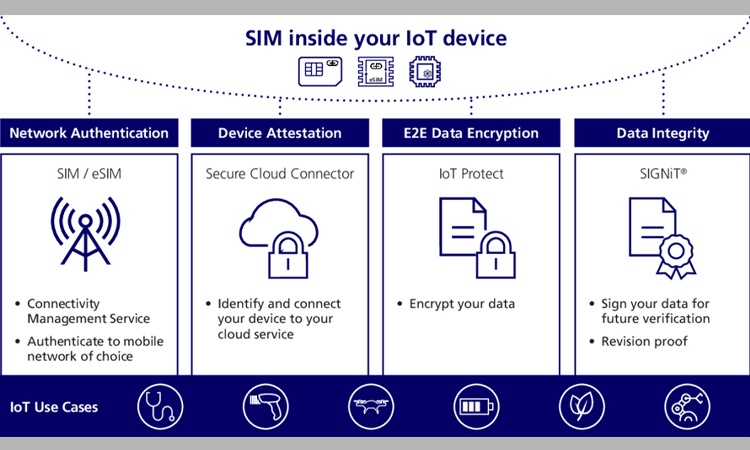 Putting a lock on your IoT router is the same as protecting your front door. If a hacker hijacks your router, any connected devices in your home will be taken over by criminals. You must take the following steps to protect your IoT network and devices.
Change your router name and password. Be sure to reset your router name and password when you first use it. It is because, in most cases, routers are named after the manufacturer or the network you are using. Hackers can easily get important clues on how to gain access. Also, avoid using your name or address as the router's name and password. This information can be valuable to hackers trying to get into your network.
Use strong passwords. Passwords that mix letters, characters, and symbols on the fly are best. Sophisticated password hackers are hard to crack.
Avoid using public WiFi. It is relatively easy for hackers to break into these public networks.
Use a firewall. You need to enable a firewall on any computer and router you use. All routers have firewalls built into the hardware. But these firewalls need to be enabled by the user to work.
Use a guest network. For some guests visiting temporarily, you can let them use the guest network. The guest network does not give users access to the main network or your email and other accounts. You can also set your IoT devices to use the guest network. If a hacker compromises any of your devices, they won't be able to control your primary Internet access.
Use strong encryption methods such as WPA when accessing WiFi.
Take care to protect the top-level controls of your IoT network.
Verify that the network and access methods and each individually used IoT device are secure. By doing the above, you can bring great security to your network. Once the network is adequately secured, users must focus their attention on the IoT devices.
The first step in protecting IoT devices is changing the default username and password. Passwords also need to be changed every six months. If your device doesn't support this, it can become an obvious hole in your defense. So when buying a smart home device, you first need to consider security. Next comes the feature options.
Checking your smart home device's default security and privacy settings is the second step you need to implement. You can disable certain features in the settings, such as voice control and door logging. If they give you positive benefits, disabling them won't put you at risk. Then you have to use some powerful security software. You can use security software on your computer and smartphone. Usually, this powerful security software can save you from installing malware. It can also help you prevent viral infections.
You should also turn off the Universal Plug and Play (UPnP) feature. This feature is designed to help devices discover each other automatically. It is similar to Plug and Plays on a PC in that it automatically installs peripheral devices. But this feature may not be useful to you. After all, you don't need to move your devices very often. Secondly, it also poses a significant security risk. Hackers can find devices from vulnerabilities in external network discovery protocols.
Effective IoT Home Security Ways: Maintaining IoT Devices
Adopting an IoT-based smart security and home automation system can save you more time and effort. Although it is automated, you still need to reserve enough time to maintain it. Being present as part of your IoT home security strategy is also important.
Update the device firmware regularly. You can add the manufacturer's web page to your bookmarks when installing a device. Visit that page regularly to check for firmware and software updates. It is not a bad thing to keep your smart device system up to date. Usually, there will be an email alerting you that an automatic update is needed. However, this feature is not absolute. So bookmarking the page will instead be a way for you to find that manufacturer faster.
Security Benefits of Smart Homes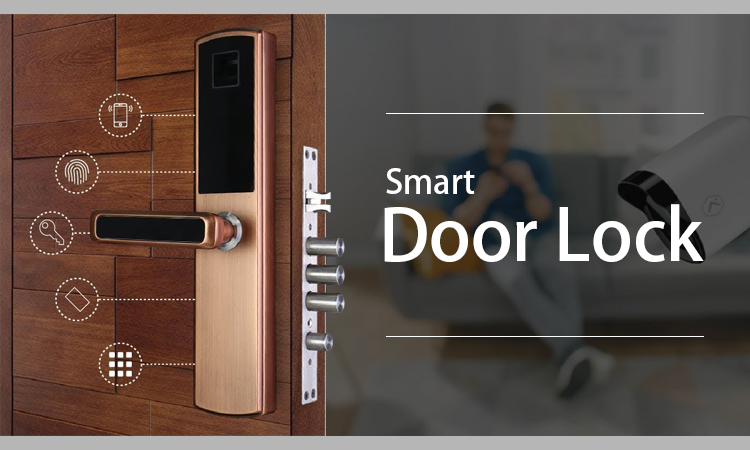 IoT smart home security issues are unavoidable but can make your home more secure. Some smart devices will provide a higher level of protection for your smart home security. Some devices will also make your life easier.
For example, a smart door lock system can do wonders for your home's security. You don't need to have an extra key or hide a spare key anywhere outside your door. Smart locks can effectively help you manage access to family members. It also helps you manage access to trusted service personnel. You don't need to worry about whether your doors and windows are closed even when you're away. All you need to do is check them through your smartphone app.
If you're away from home, you can also enhance the security of your home by remotely controlling lights and sound. Switching lights and sounds on and off creates the illusion that someone is home. You can do this even if you go out on weekends or can't get home from work.
Camera surveillance is also an effective device to keep your home safe. You can find potential problems by accessing the camera remotely. It's common for a courier to leave a package at your door. By accessing the camera surveillance, you can know exactly where the package is placed and if someone else is stealing your package. You can also use this to ensure you don't forget to close the door.
Of course, only if you ensure that you have provided adequate security for your IoT home. You also gain these advantages in ensuring that your Internet network is not hacked.
You can do the above to secure your IoT and your smart home. More companies found these problems in real life and put them into research. I believe that in the future, IoT home security will not be a problem for you to bother. At the same time, there will be more homes stepping into automated life.