This article focuses on RFID news in 2023. What exactly has changed in the industry during the COVID – 19 pandemic? What have recent incentive events been held by Touch'n Go and Shell Malaysia? What research has been done by Cantaloupe and MSU? Let's take a look!
RFID News: Fat Lip Pizza Uses iPourIt's RFID-Based Self-Pour Tap
Fat Lip Pizza's first brick-and-mortar location is equipped with iPourIt's pour-your-own-drink system. It was developed by RFID technology. The system has 20 taps that turn it into a wall of taps. Each tap represents a different selection of draft drinks. And most of these drinks come from local breweries and distilleries. According to a local press release, the faucet is activated by an RFID wristband that tracks the number of ounces poured.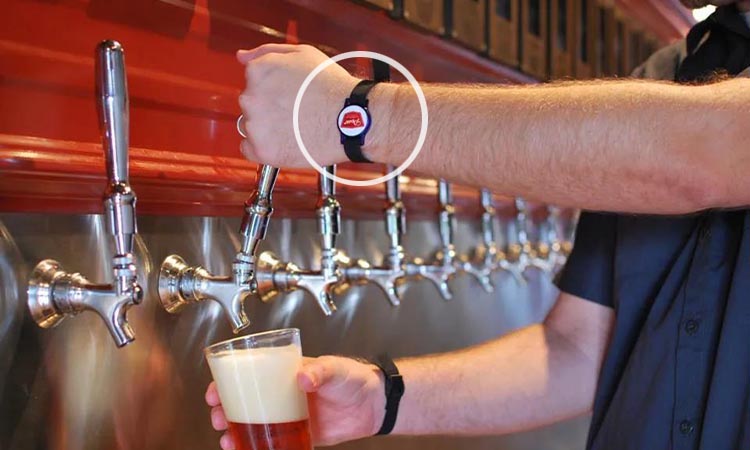 Fat Lip Pizza is a pizzeria with a traditional East Coast flair. It is located in beautiful Corona, California.
It is owned and operated by owners Chris and Veronica Laramie. The two have worked in the catering industry for twenty-five years and have enough experience. Although the store started as a food truck, it's really surprising that they were able to open a brick-and-mortar store in just one year.
Its use of RFID-based, self-pouring tap walls has many benefits. It eliminates the need for businesses to build traditional bars. It also provides extra space for seating. Customers are free to pick and choose the seats they want. It also saves on labor costs. It avoids the need to hire professional bartenders. Cashiers can learn the system and serve customers. iPourIt also offers integration with the Untappd beer platform. This platform allows for automatic menu updates. It also allows users to view available tap water in the app anytime.
Laramie also said that the RFID-based self-pouring and self-drinking system is easy. After they guide the client through the process the first time, the rest is much easier. She likes the system because she sees it as a "choose your own adventure" experience. This RFID-based self-pouring and the self-drinking system is very popular.
The combination of RFID and e-wallet infrastructure makes it easier for customers to check out. Customers wishing to use Touch'n Go RFID at Shell stations must register and activate the RFID label. The RFID tag must be associated with the customer's Touch'n Go e-wallet account. Once the RFID tag is activated, people can use it directly at designated Shell RFID stations. When the system detects a customer's vehicle with the specified RFID tag, it allows the customer to continue refueling the vehicle. The customer's payment is then automatically deducted from the e-wallet. The system will also refund Any unused amount directly to the customer's e-wallet account.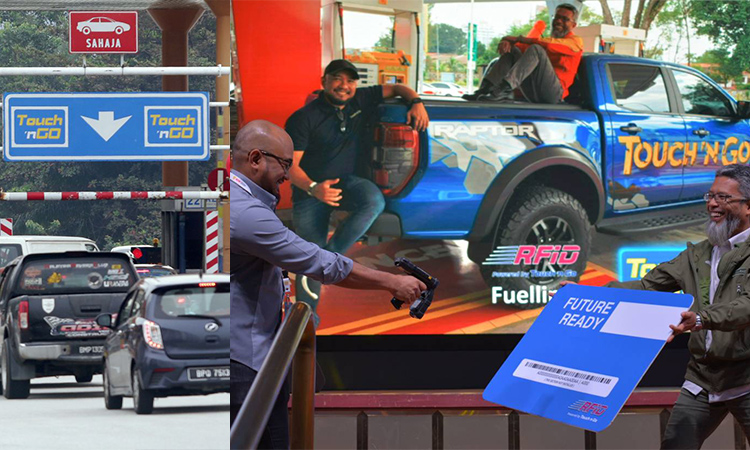 Once launched, the payment system facilitated more users of the Touch'n Go e-wallet. Users can pay for the fuel at any of the country's 88 Shell gas stations using Touch'n Go RFID. The companies report that the number of gas stations equipped with cashless fueling solutions is expected to double by the end of this year.
The combination of RFID and e-wallet infrastructure allows usage beyond charging. A statement was made by Effendy Shahul Hamid, Group CEO of Touch'n Go Group. The statement said that customers can pay directly at Shell stations. They don't need to open the mobile app for any interaction or interact with the point-of-sale system. The system will perform RFID directly through the e-wallet associated with the user's Touch'Go. Thus, payment is made. They also claim that they will expand RFID use cases to other areas in the future.
Shell and Touch'n Go have also combined to launch a rewards program. It will reward the first 25,000 customers who use Touch'n Go RFID to purchase fuel at Shell stations by September 16, 2022. Of course, these 25,000 customers will need to meet the appropriate criteria to receive the reward. Customers must inject at least 50 Malaysian Ringgit (approximately US$11.15) fuel in their first Touch'n Go RFID transaction. The first 25,000 customers who meet the criteria will receive 10 Ringgitons (approximately US$2.23) in cash back. These customers who receive the cash rebate are also the first users of the feature.
Seow Lee Ming indicated that using RFID technology provides cashless convenience. He is General Manager of Shell Malaysia Mobile. RFID also frees people from the hassle of using mobile devices. In the future, the company will also integrate Touch'n Go RFID with BonusLink. Customers can earn points after each fuel purchase.
RFID News: Cantaloupe, MSU Study Shows Rapid Growth in Contactless Payment Transactions
Cantaloupe has partnered with Michigan State University's (MSU) Broder College of Business. They are studying payment trends in the unattended retail market. The study is titled "Unattended Retail Payments." It collects samples from Cantaloupe ePort cashless devices located in various regions. There are 160,000 units in total. They discovered through their research that a strange phenomenon occurred at one point in time. Contactless payment transactions from vending machines spiked dramatically. That time period is January 2020-October 2021, which coincides with the COVID-19 pandemic.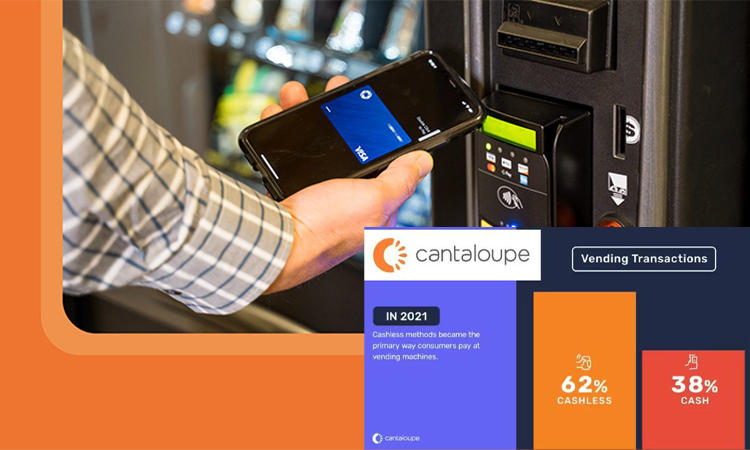 The report shows a significant change in the overall share of cash versus cashless transactions. Just for the period January 2020 – October 2021. Cashless payments increased from 51% to 62%, while cash transactions decreased from 49% to 38%. The results show a significant increase in consumers' adoption of contactless payments or NFC. They also adopt other "click-to-pay" payments using RFID. Most consumers pay with chip-enabled credit cards, debit cards, or mobile wallets. They have led to a significant increase in the proportion of cashless transaction payments.
Based on the data, the study also forecasts that contactless payments will grow by another 31% throughout the year. CEO Sean Feeney also showed that the trend of using contactless payments continues to climb. By 2022, more than two-thirds of transactions will be cashless.
A message can be seen in the report's purchase data from January 2021 to November 2021. Euro pay, MasterCard, and Visa (EMV) digital payments have increased the number of transactions. They have increased from 1 million to 3 million transactions. Cantaloupe predicts that the number of EMV transactions will increase by another 2 million in 2022. It reflects that payment processors and card brand issuers influence EMV security changes. According to the company, card readers in vending machines must be EMV-compliant. If they are not compliant, the vending machine operator will be at risk for revenue.
RFID News: National Football League Uses RFID Technology to Track Players
In the early days, people often used cameras to track players. However, this approach did not capture all the information. According to Matt Swensson, director of NFL Media, it's difficult to just use cameras to track players in American soccer. And it's even more difficult to map player positions. That's because there are a lot of different people on the field.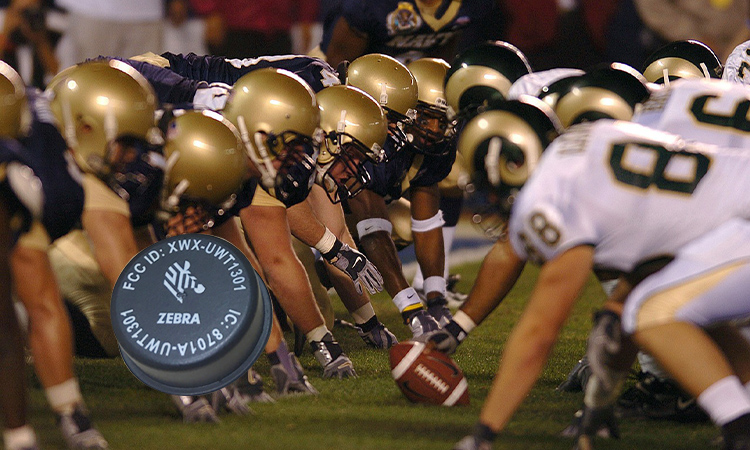 RFID tags made their debut on players in 2014. These RFID tags primarily track the movement of the players and the ball itself. The staff will place RFID tags on different parts of the line depending on where each player is standing. These areas may be on the shoulders or back shoulder pads. They get the player's position as well as speed data through the RFID tags in the shoulder pads. There are also RFID tags on the soccer ball. They collect data through different data points. The collection of this data helps the team in analysis and interpretation. It also helps to enhance the fan experience.
Zebra has placed receivers in every NFL stadium for better use of RFID tags. Even venues where teammates may play are set up. Include those in Europe or Mexico, where the games are held.
Today football coaches are also using RFID technology. They use RFID to monitor heart rate and hydration levels during practice. Zebra's RFID tags are also equipped with Bluetooth that collect data in real-time on player characteristics. These data include accelerated heart rate and dehydration, etc.
The application also sends out alerts to notify coaches when a player has a special condition. While such technology is not yet available during competition, the future is promising.
RFID News: V1CE Offers a New Alternative to Business Cards – NFC Cards
V1CE has recently released a new media that allows users to share data between their smartphones and NFC cards seamlessly. It supports various colors and material compositions. Users can choose bamboo, PVC, metal, or other materials as card material.
According to V1CE, the card can provide sharing capabilities. Customers can use the NFC card function to receive the contact information to follow up promptly later. The card is programmed by V1CE's software and can be viewed and edited by users via IOS and Android devices and the Web. The cardholder can edit the information shared with others on the software. This information includes posts, videos, images, and social media pages.
According to the company, the card also allows entrepreneurs who own many businesses to create multiple profiles. Entrepreneurs targeting specific people can use these profiles to share information. Cardholders can also share specific information with recipients according to their needs.
RFID brings many unprecedented experiences to people. In the early days, people used it mostly for inventory management and access control. I didn't expect it to bring people surprises in restaurants and stadiums. I believe that soon, we will see the world take on a new color because of its appearance.
Article content from RFID journal, RFID world, and popular mechanics.