QR code labels have become the norm for accessing convenience and practicality in everyday tasks. The ability to quickly scan a barcode or QR code from a smartphone makes completing everyday tasks faster and easier. Labels for qr codes can store product information, provide easy access to websites and online content, and even initiate purchasing actions. With their increasing popularity and utility, let us explore the power of QR Codes and how they are used.
What are QR Codes?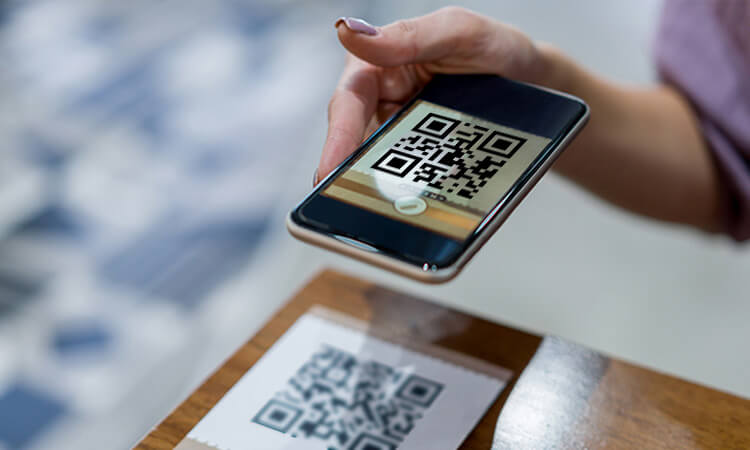 QR codes are two-dimensional barcodes that can store up to 4,296 alphanumeric characters and are generally used for automating various business operations. A QR code comprises a square grid of black and white modules. QR codes are similar to regular barcodes, except they are much more versatile, contain more data in a much smaller area, and can be used in various ways. The modules create a single pattern that can be decoded instantly when the code is scanned using a smartphone camera or any other form of scanner. This allows users to quickly and easily access the encoded information, such as a URL, contact details, or product information.
What Happens When QR Code Stickers and Labels are Scanned?
If you are wondering what happens when you scan QR code stickers and labels, it depends on the type of QR code generated. There are many solutions available for QR codes, but here are two common use-case scenarios:
If you generate a URL/website QR code and print it on a sticker or label, scanning the code will redirect the scanner to a website.
Alternatively, if you generate a PDF QR code and print it on a label, scanning the code will redirect the scanner to a PDF file.
These are just a couple of examples, as many types of QR codes can be generated for different purposes. However, you must note that QR code stickers can be either static or dynamic. The main difference between the two is that static QR codes contain fixed information that cannot be changed after generation. In contrast, dynamic QR codes provide the ability to update the information or destination to which the QR code links.
Static QR Code vs. Dynamic QR Code
Static and dynamic QR codes are two types of QR codes that differ in how they are created and the information they contain.
Static QR codes are created with fixed information that cannot be changed after generation. This means that the data encoded in the QR code, such as a URL or text, remains the same for the life of the code. Static QR codes are often used for simple applications, such as directing users to a website or displaying contact information.
On the other hand, dynamic QR codes allow the information encoded in the code to be changed after generation. This means the code's destination, such as a website or a file, can be updated without creating a new QR code. Dynamic QR codes are often used for more complex applications, such as inventory management or ticketing systems, where the information associated with the QR code needs to be updated frequently.
QR Code Generators
QR code generators are a great way to get started with QR codes. They allow you to create your custom QR codes or random qr code, and they're even better if you can customize them to your needs!
Marketers typically use QR code generators but they can also be used in other industries. For example, if you run a restaurant, a QR code generator would help generate custom QR codes that customers could use at the checkout counter. If you work in retail or sales, a QR code generator may help you create customized tags for your products so that customers can easily find what they're looking for when they shop at your store.
There are many different kinds of QR code generators on the market today—some are free, some cost money—so it's essential to do your research before deciding which one is right for you!
Types of QR Code Labels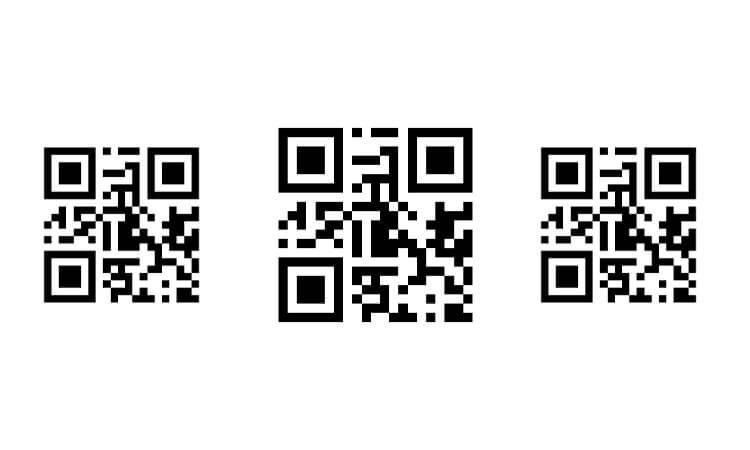 Three types of QR code labels can be used in different settings: static, one-time-use, and secure. Static labels contain a permanent code that remains the same over time and are used for general applications. One-time-use labels contain a unique code that you can only use once. It is ideal for applications where authenticity needs to be verified. Secure labels can not be copied and are used for applications where security is a priority.
Benefits of QR Code Label
QR codes are becoming increasingly popular due to their ability to store large amounts of data. This technology allows businesses to store product information, customer data, and more. Additionally, you can use QR codes to track product shipments and customer orders and provide customers with more detailed product information.
Tracking and Security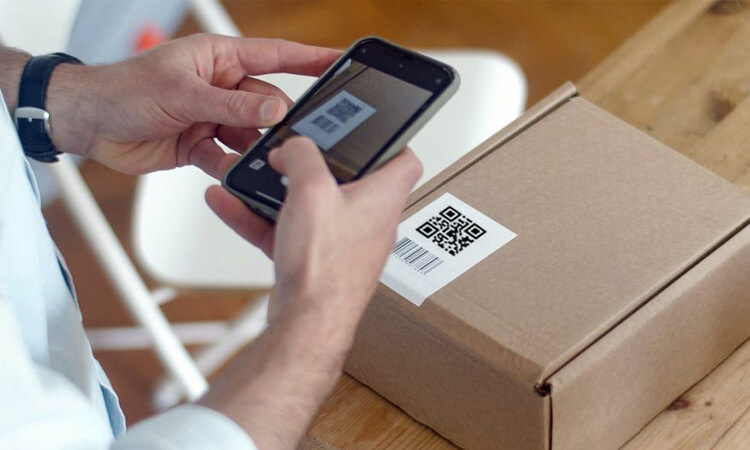 Labels for qr codes can be used as a tracking device, allowing businesses to track the movement of their products throughout the supply chain. This helps businesses maintain quality control, reduce theft and fraud, and ensure proper distribution. QR code stickers can also provide customers additional security features, such as authentication and digital signatures.
Improved Customer Experience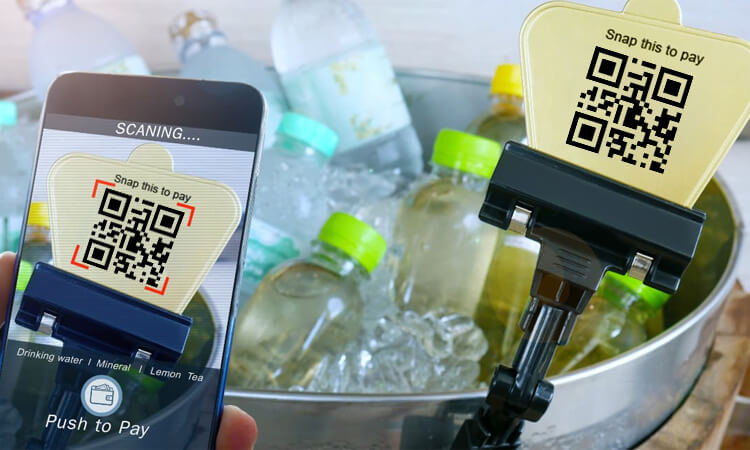 QR code stickerss can give customers more information about products, such as product specifications, product reviews, and customer recommendations. This helps customers make more informed decisions and improves the overall customer experience. Additionally, QR code stickerss can provide customers with discounts and promotions.
Cost-Effective and Easy to Use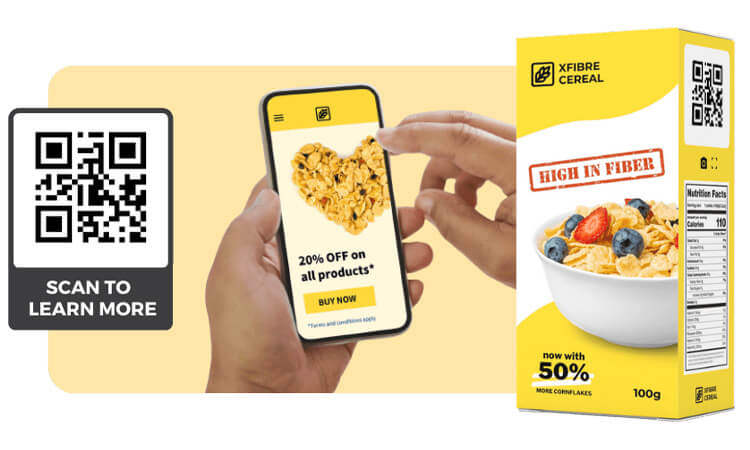 Labels for qr codes are cost-effective and easy to use. They can be printed on various materials, including paper, plastic, and metal. Additionally, they are easy to scan and do not require any additional hardware or software. This makes them ideal for businesses of all sizes.
Easy Access to Information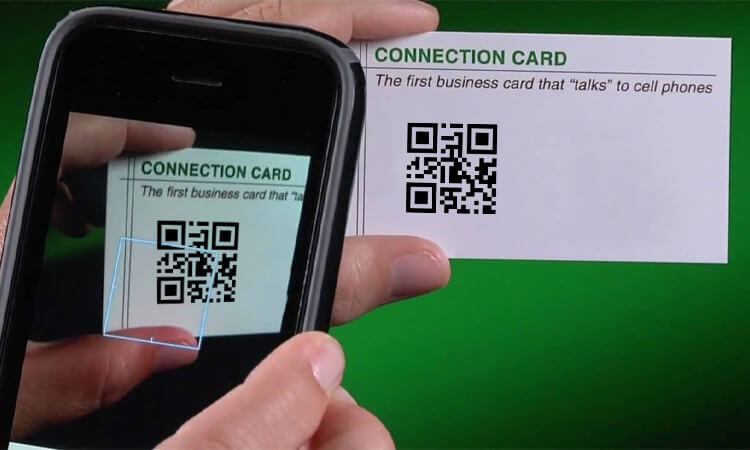 QR code tags make it easy for customers to access valuable information. They can quickly scan the code and be taken to a website or retrieve a phone number. This makes it incredibly convenient for customers to access information quickly and easily.
Durable and Last Longer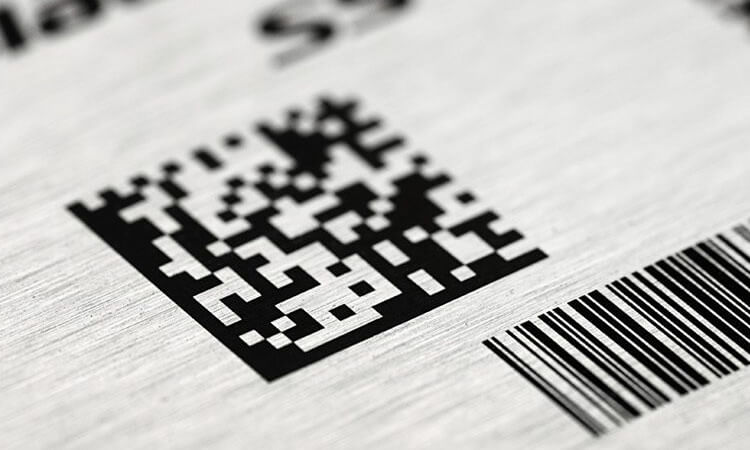 QR code tags are made of a durable material that can withstand regular wear and tear. This makes them a better option than traditional barcodes, which tend to become damaged easily. QR code stickers can also last much longer, which makes them a great investment for businesses.
What are the Disadvantages of Using a QR Code Label?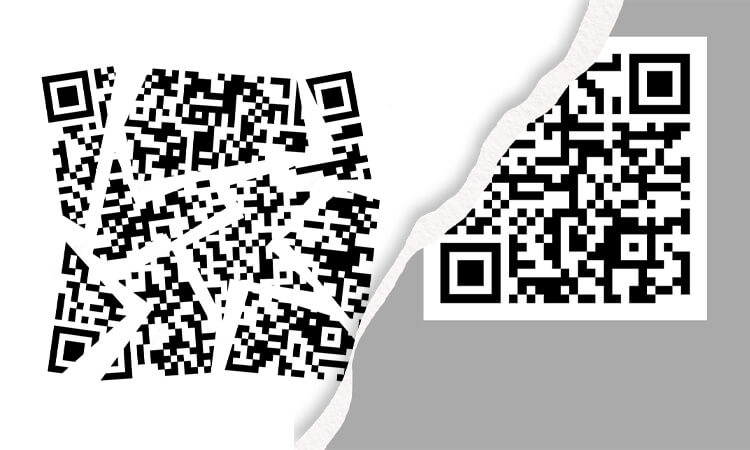 There are a few disadvantages to using QR code stickers on products:
If the code is damaged or misplaced, it can become harder to identify and track the product.
The cost of the labels can add up, particularly for businesses dealing with many products.
It can be difficult for consumers to scan the code and access the information, as they may need a QR code reader on their device.
If the code is not correctly scanned or entered into the database, the information may not be accurate.
You can Test QR Code Yourself to Prevent Errors:QR Code Test: Everything You Need To Know
How to Create a QR Code Tag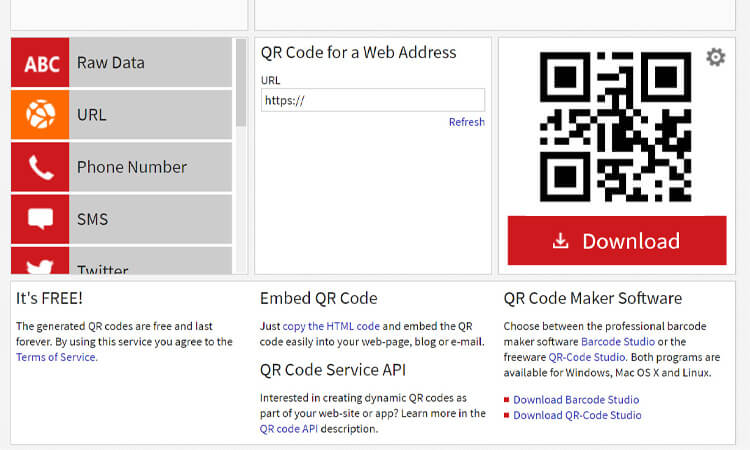 Creating a QR code tag for your business is relatively simple. All you need is an image of the code, a scanner, and an application that can generate a unique code. Once you have these items, you can upload the image to the application. You can input the desired information and generate the code. You can customize the code's size, color, and design to fit your business's aesthetic.
How to Properly Use QR Code Labels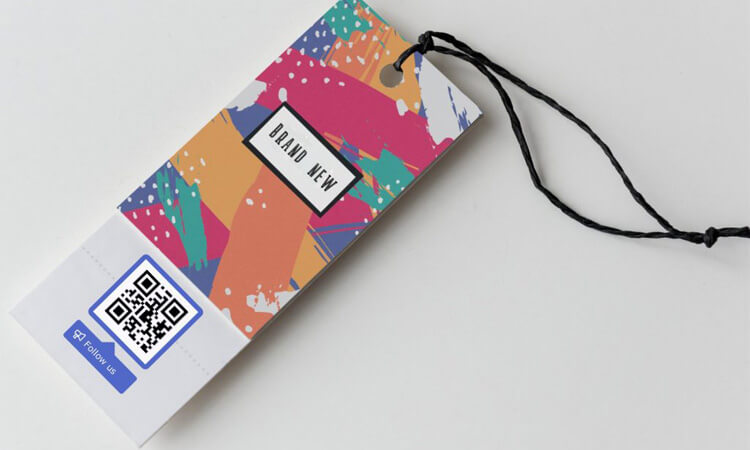 Once you have created and printed your QR code label, it's important to understand how to use it properly. Most businesses will place the code on their products and packaging to give customers quick access to product information, discounts, and more. The codes can also store URLs, contact information, and data. Additionally, you can place QR codes in store windows, flyers, and advertisements to link customers to your website.
When using QR codes for product labeling, it is important to use the correct size for the application. You should use a small code for small items, such as business cards. You should use a larger code for larger products as it can contain more information. Once the code is printed, it can be scanned using a smartphone or tablet using a QR code scanner app.
When using QR code labels for marketing, it is important to ensure that the code is visible and easily accessible. You should place the code in a location that is easy to spot and scan. Such as on flyers, posters, and even billboards.
Examples of Using QR Codes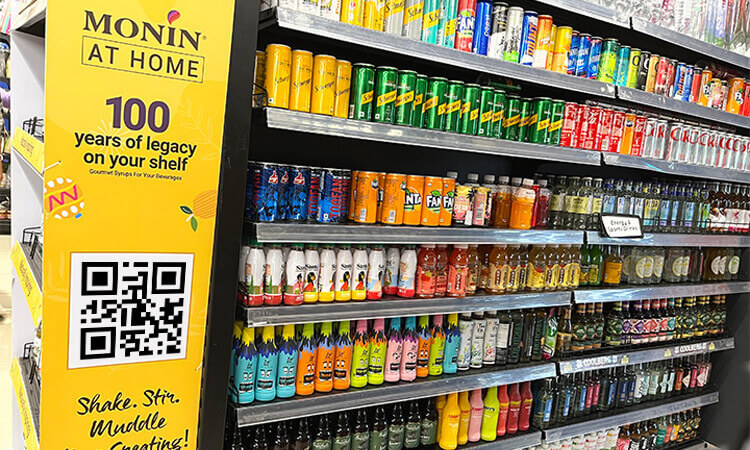 QR code label is incredibly useful for both businesses and consumers. For businesses, it makes it easier to keep track of their inventory, and it also allows them to track the movement of their products. For consumers, it ensures that they get products of the highest quality. Additionally, it gives them access to detailed information about the product, allowing them to make informed decisions about their purchases.
We can utilize QR codes in many industries. Including manufacturing, transportation and public transportation, retail, healthcare, and food and beverage. Businesses in these industries use QR codes to track, identify, and manage goods easily. QR codes help streamline the production and assembly process in the manufacturing industry by providing quick access to production instructions and product data. In the transportation and warehousing industry, QR codes facilitate supply chain management, tracking, and delivery of goods. In the healthcare and food and beverage industries, QR codes are used to label and trace products and ensure food safety standards are met. QR codes can attract customers in the retail industry by providing discounts or promotional offers.
This video is about the use of QR code labels in public transportation:
Using QR Code Labels for Marketing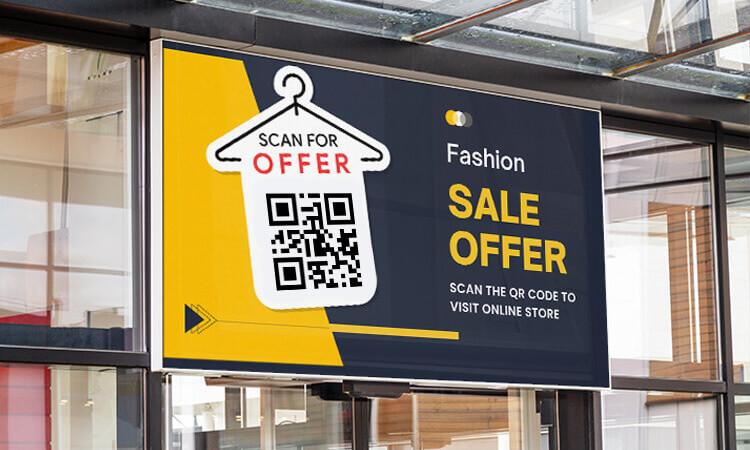 QR code labels provide a unique opportunity for businesses to reach out to their target audiences. Businesses can create custom campaigns that reach customers directly and cost-effectively by leveraging QR code tags. By providing customers with additional information about a product or service, businesses can create a more engaging and interactive buying experience.
Related Articles: The Rise of QR Codes in Marketing
QR codes have gained popularity in recent years due to their ease of use and ability to store large amounts of information in a small space. QR codes can be used in various fields, including education and communication.
In education, QR codes can be used in many ways. For example:
Interactive learning: Teachers can create QR codes that link to additional information or videos related to a lesson. This allows students to explore the topic further on their own.
Homework assignments: Teachers can include QR codes in homework assignments that link to additional resources or online quizzes to reinforce what was learned in class.
Classroom management: Teachers can use QR codes for attendance taking, grading, and managing classroom resources.
In communication, QR codes can be used in many ways. For example:
Advertising: Companies can include QR codes in their advertisements that link to promotional material or product information.
Business cards: QR codes can be added to business cards to provide additional contact information or to link to a company's website.
Product packaging: QR codes can be included on product packaging to provide additional information about the product, such as instructions for use or nutritional information.
Overall, QR codes are a useful tool in education and communication as they allow for easy access to information and can be easily shared through a variety of mediums.
If you don't like using QR codes, you have other options: 2023 QR Code Alternatives
Extending Use of QR Code Labels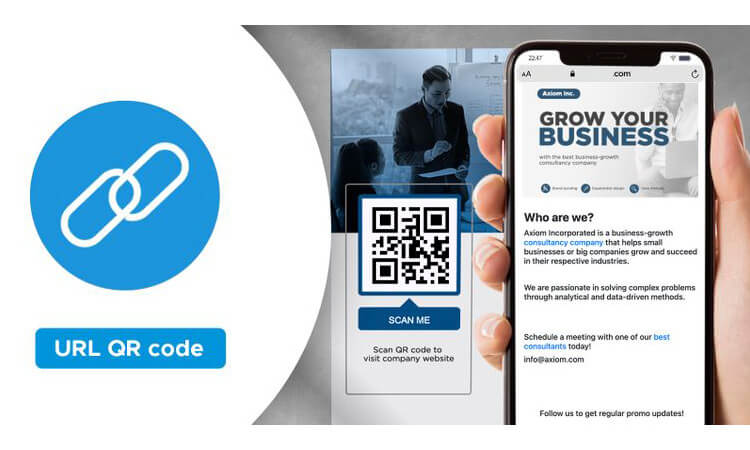 QR codes are also used in various ways outside of product information and authentication. For example, scanning a QR code label could link to a company event or survey, allowing companies to gain direct feedback from customers and improve their services. Companies can also utilize QR codes to link to a certain website or page, allowing them to track customers' habits and their business growth. Furthermore, QR codes are easily used to pay bills and initiate payments.
The Growing Importance of QR Code Labels
QR code labels are becoming increasingly important in many industries due to their ability to quickly and accurately identify products and cost-effectiveness. They offer businesses an efficient way to track their products and inventory while also helping to protect against counterfeits and fraud. As technology continues to evolve, QR codes are becoming an increasingly popular way to increase efficiency and customer service, making them an important part of modern society.
Here are more articles on QR codes:
---
More Questions About QR Code Labels
What is a QR code label, and how does it work?

A QR code label is a type of barcode that can be read by smartphones and other devices equipped with a camera and a QR code reader app. The QR code consists of black squares arranged on a white background, which encodes information such as a web link, contact information, or product details. When a user scans the code with their phone, the QR code reader app decodes the information and presents it to the user.

What are the benefits of using QR code labels in manufacturing and logistics?

QR code labels can improve the efficiency and accuracy of inventory management, reduce the risk of errors and delays in shipping and receiving, and provide real-time visibility into the location and status of products in the supply chain. They can also help to prevent counterfeiting and improve product traceability and recall management.

How can QR code labels improve the tracking and tracing of products in the supply chain?

QR code labels can be used to track products from the point of manufacture to the point of sale or consumption. By scanning the code at each stage of the supply chain, companies can monitor the movement and condition of the products, detect any issues or delays, and ensure that the products are delivered to the correct destination. This can help to reduce waste, improve customer satisfaction, and increase transparency and accountability.

How can QR code labels be used to enhance the customer experience?

QR code labels can give customers additional information about a product or service, such as product specifications, reviews, and user guides. They can also be used to enable contactless payments and transactions, provide access to exclusive content or promotions, and facilitate customer feedback and engagement.

How can QR code labels be integrated with other technologies, such as RFID and IoT?

QR code labels can be integrated with other technologies such as RFID and IoT to provide a more comprehensive and accurate view of the supply chain. RFID tags can provide real-time tracking and monitoring of products, while IoT sensors can collect environmental data such as temperature and humidity. By combining these technologies with QR code labels, companies can improve their supply chain management and optimize their operations.

What are some common applications of QR code labels in healthcare and pharmaceuticals?

QR code labels can be used in healthcare and pharmaceuticals to improve patient safety, medication management, and supply chain efficiency. For example, QR codes can be used to track the distribution and usage of drugs, verify the authenticity of medications, and provide patients with access to their medical records and treatment plans.

How can QR code labels be used to facilitate contactless payments and transactions?

QR code labels enable contactless payments and transactions by linking to mobile payment apps such as Apple Pay or Google Pay. Users can initiate a payment or transaction without needing physical cash or cards by scanning the code with their phones. This can improve convenience and reduce the risk of fraud and theft.
Video Source: West Yorkshire Combined Authority