Access control is the first line of defense to protect your company's assets. And an essential part of most access control systems is the key fob. So what do you know about RFID key fobs? What are its advantages? Can it be copied? Next, let's look at it with questions.
What is an RFID Key Fob?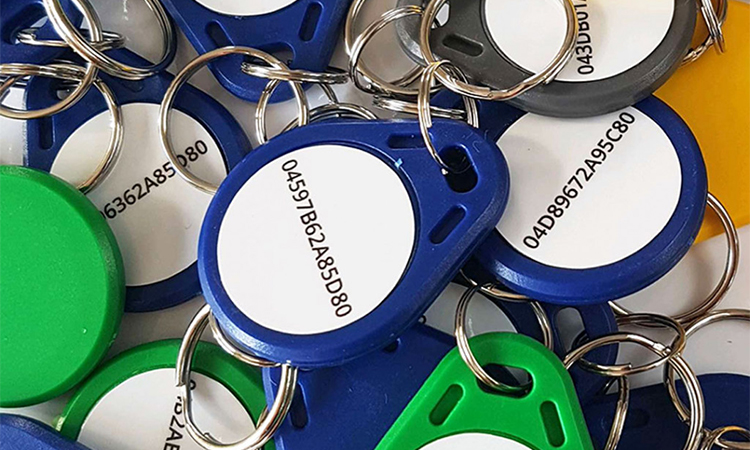 An RFID key fob is a physical device that can lock or unlock a door through radio waves. Key fobs allow tracking, managing, and restricting access to buildings without traditional keys.
People mainly use early RFID systems for car doors operated in infrared form. Criminals could easily duplicate them. As research into RFID has intensified, more effective vital fobs have been developed.
The key fob uses the interrogation function via RF – response authentication. RFID key fobs and cards are often used with various access control systems. It provides a way for companies to manage access to their facilities. Companies can view or adjust the access rights of company employees to suit their needs.
How RFID Key Fob Works?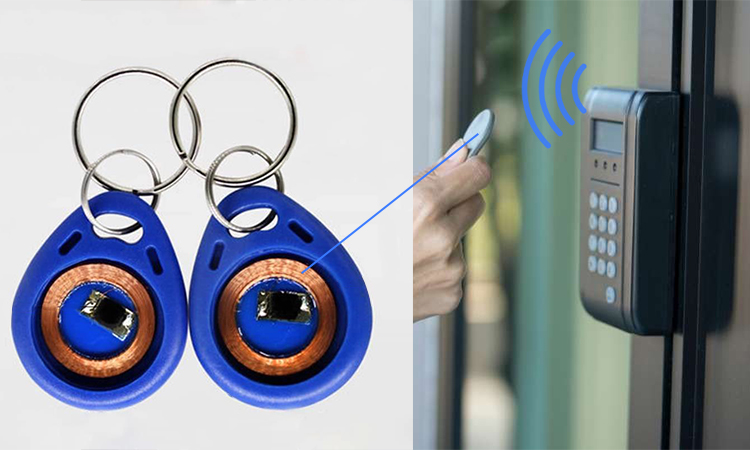 The RFID key fob contains an RFID chip inside the card. It tracks and identifies the information stored on the tag through an electromagnetic field. It transmits the data stored on the tag via radio waves.
It mainly communicates with the RFID label in a specific reader device for unlocking, locking, or other purposes. It works in a similar way to a barcode system. You can see barcodes on the back of the key fob's physical product or the credit card's magnetic stripe. These barcodes require a reader to get the information. It primarily communicates with the reader and sends a specific frequency for a specified purpose. You can open the door if you hold or wave the correct RFID key fob in front of the reader.
A proximity card is both the same and different from a key fob. It is a remote key that allows access without a physical key. It is the same as the RFID key fob. RFID technology transmits data to the reader in the access control and completes the unlocking operation. But it does not need to be visible in front of the reader. It can still unlock or close the door even if you operate it in the bag or pocket. On the other hand, RFID key fobs need to be waved in front of the reader to respond.
RFID key fobs are programmed to allow access for different purposes. Key fobs are distributed with different permissions depending on the level of the employee. Assuming the manager has the highest authority, then the manager can open the doors of the entire building. An ordinary receptionist with the lowest privileges can open the doors of a designated area.
Advantages of RFID Key Fobs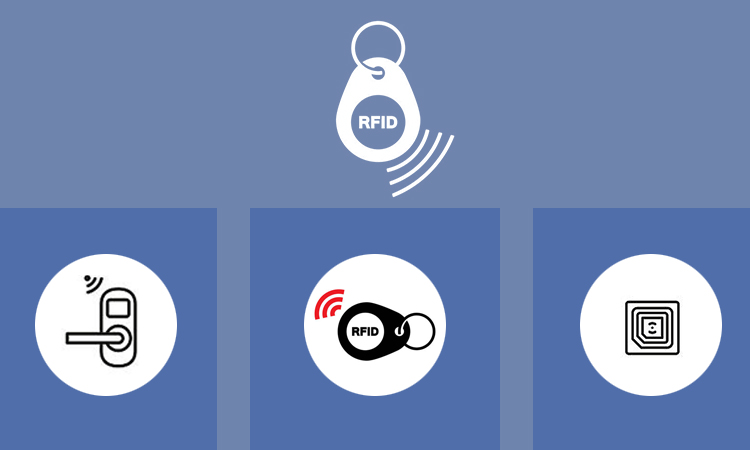 Secure and Guaranteed
When a physical key is lost or copied by others to gain unauthorized access to a designated area, serious consequences may result. And when the same happens with RFID key fobs, we can deactivate them by remote control. They are also highly secure, as the unique identification number stored on the fob can only be read by an authorized reader.
It also allows enterprises to control the key fob employees have access to the specified premises at the specified time. Its most significant advantage is that companies can view access records anytime. It allows companies to keep track of employee attendance.
RFID shields are the best option for businesses to add protection to key fobs. It protects the key fob from unauthorized access or criminals trying to decrypt your data.
Easy to Carry
The company can customize it in various sizes to meet their needs. In most cases, it is in a compact and portable form.
Anti-Counterfeit
RFID vital fobs contain a high-quality RFID chip inside. The chip contains complex codes and programs that make it essentially irreproducible. It is challenging for even a hacker to access your key fob. You can also add dual authentication to the key fob to increase the card's security.
Easy to Operate
When an electronic locking system is used to unlock items, it makes the matter incredibly easy. Even disabled people who have difficulty turning physical keys can use them efficiently.
From a business perspective, it reduces the hassle of business manual security checks. Assuming you are running a hotel, using it will increase customer satisfaction. Because it is very modern, it is easy for customers to use.
The promotion and application of RFID key cards have significantly reduced the incidence of theft. Using it can effectively secure your business with less property loss. Although it may be expensive, it is worth the money if you consider it a small investment to protect a more significant investment.
How to Copy RFID Key Fob?
You can obtain the original key fob information through some legitimate channels to make a copy. There are four ways you can duplicate your key fob.
Online RFID Key Fob Duplication Service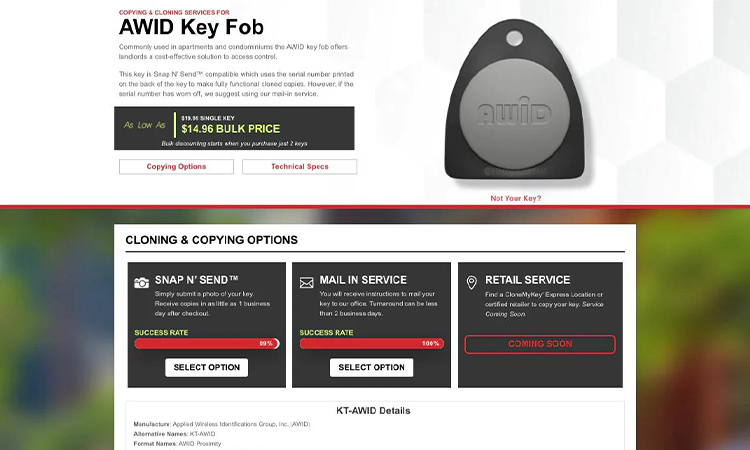 You can search for companies specializing in duplicating electronic key fobs. Most of the search sites offer the same type of service. You can compare them carefully and choose the right one.
When you choose the company that will help you to duplicate your key fob, there is one more thing you need to prepare. That is to prepare in advance the information proving that you are the owner of the key. Online systems often require proof of residency or ownership of the property the keychain will open. Assuming you need to copy the RFID key fob for the property, you can scan and upload your old utility bills. However, a unique VIN will be required if it is a vehicle.
The final step is to pay the fee and mail your key fob. Once all the previous information has been filled out and verified, you will need to pay for the replacement key fob. Usually, a duplicate key fob or key card costs about $20. The price may be relatively low if you need to make a large number of duplicate key fobs. After settling the fee, mail your key fob according to mailing requirements. Then you can wait patiently for your new key fob to arrive.
Reproduction Through a Locksmith or By Contacting the Manufacturer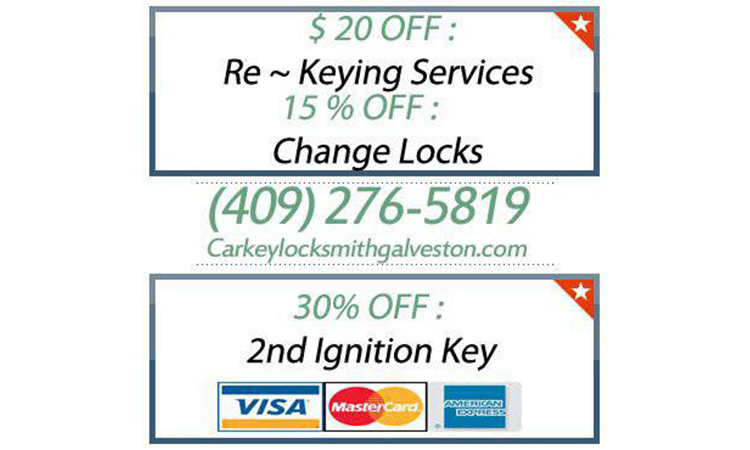 You can do this by calling your local locksmith for help. Many unencrypted electronic key fobs can be reproduced by a locksmith. Most locksmiths have all the tools to replicate.
Suppose your key fob is dedicated to a car or private residence and is encrypted. Then it can only be duplicated by the original manufacturer. These duplicate key fobs from the manufacturer can be very expensive. Depending on the number of functions performed by different models, they can charge anywhere from $50-$400.
Purchase RFID Writer Duplication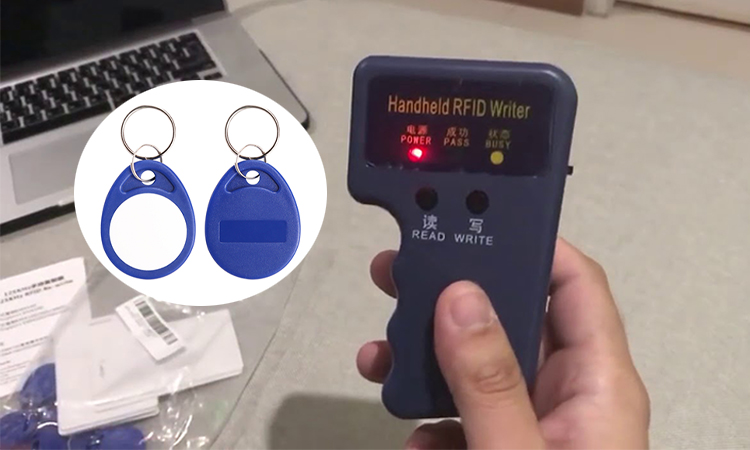 If you don't want to look for help from other companies out there, you can purchase RFID writers online. These devices can typically read and write unencrypted 125KHz key fobs and cards. Prices range from $20-$50.
Of course, blank 125KHz key fobs are also essential. 125KHz key fobs are mostly used for access control to office and apartment buildings. You can get a duplicate key fob by reading the old one and writing the new one.
Copy to Your IPhone and Android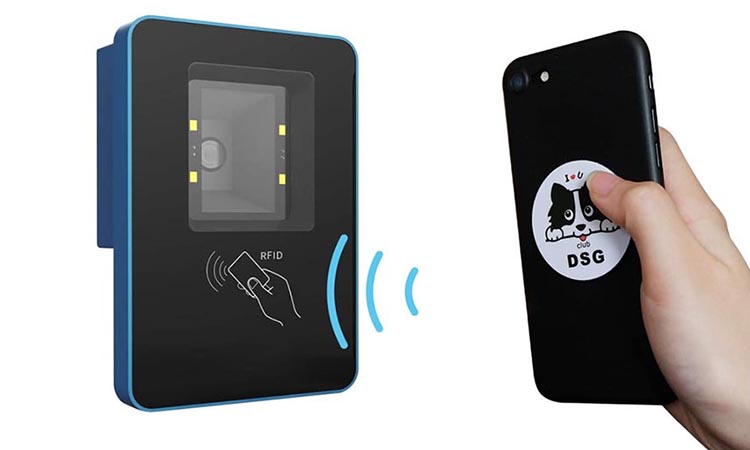 Copy RFID key fobs to stickers. Key fobs are usually based on RFID technology instead of NFC, so they cannot be copied directly to iPhone or Android via the app. The only way to copy RFID keys to your smartphone is to copy them to RFID stickers. Then, You can attach the sticker to your smartphone and use it. It can be used as a key fob for your apartment. The operation is very simple and takes very little time.
Most large companies today use encrypted RFID key fobs. They all have their corresponding IDs on them. It is very difficult for criminals to copy key fobs to commit crimes.
Science: Besides RFID Key Fobs, What Options Do We have?
Wiegand Key Fob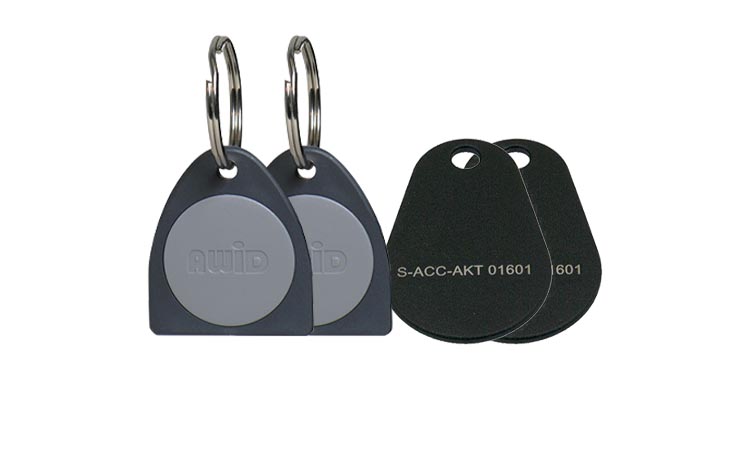 It was one of the first key fob types in 1970. It mainly uses a unique binary data storage technology. Its data, once programmed, cannot be reprogrammed or erased again. In the early days, People often used it in conventional security systems. The Wiegand key fob does not contain a microchip or other fragile components. Thus it will be more durable. However, it is an obsolete option for modern life.
Swipe Key Fob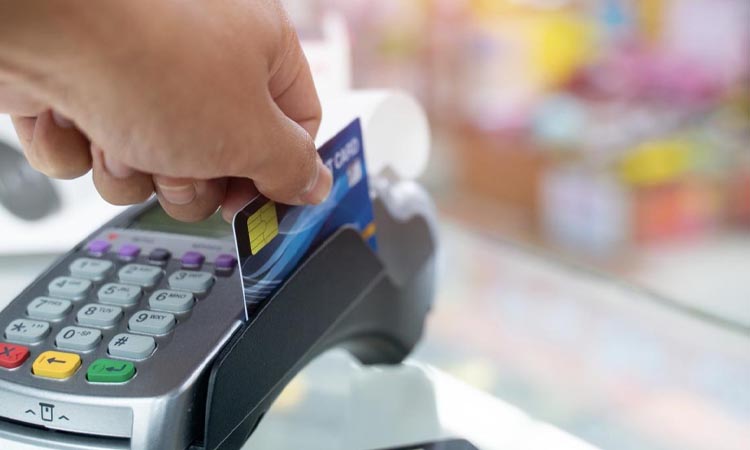 The swipe key fob is the most classic credit card type system. This type of key fob has a magnetic strip around the edge for data storage. The cardholder can unlock the door or pay for the transaction by using a specific magnetic reader. It allows individual tracking and is used for auditing purposes. It is commonly used in card access control systems. It is particularly suitable for large organizations with many people visiting the same area.
Whether it is RFID or regular key cards, they help companies better protect their assets. RFID can also be used in various fields such as retail, healthcare, logistics, etc.