Shipment exceptions can be a nightmare for shippers and receivers. Barcode labels are critical components in tracking packages. When a barcode label becomes unreadable and needs replacement, it can cause delays in delivery. Understanding the causes and prevention of unreadable barcode labels is essential to ensure successful delivery.
What does "Barcode Label Unreadable and Replaced" Mean?
"Have you received a notification from FedEx or UPS that reads 'Barcode Label Unreadable and Replaced'? This update means that the barcode label on your package became unreadable during transit and had to be replaced by the carrier. This can lead to delays in delivery, as manual identification of the package may be necessary. However, this update does not necessarily mean your package is lost or damaged. By properly packaging and labeling your shipments according to carrier guidelines and monitoring your shipment's progress, you can reduce the risk of future issues with unreadable barcode labels."
Causes of Unreadable Barcode Labels
Are you looking for tips on how to avoid unreadable barcode labels and ensure successful package delivery? Here's what you need to know:
There are several reasons why barcode labels can become unreadable, including:
Physical damage,
Poor print quality,
Outdated or incompatible label formats,
Incorrect or missing information on the label,
And problems with scanning equipment or software.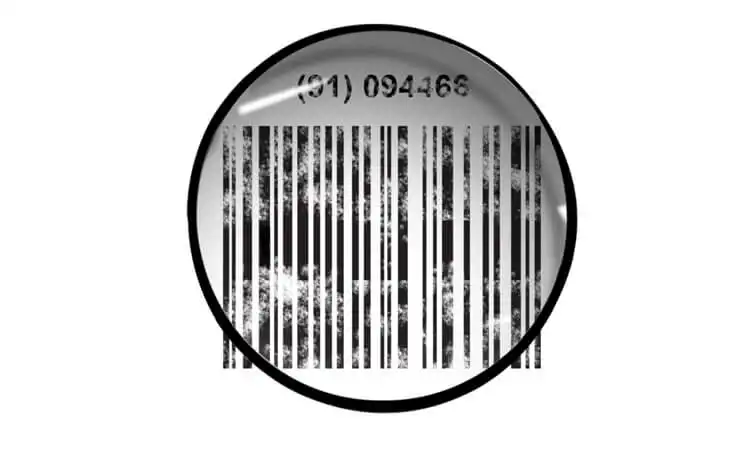 You can read these tips to prevent this issue from occurring:
Use high-quality labels and ink,
Adhere to the carrier's packaging and labeling guidelines,
And ensure that all necessary information is included on the label.
Monitor your shipment's progress and address any issues promptly to prevent further complications.
By taking these steps, you can minimize the risk of receiving a "Barcode Label Unreadable and Replaced" update and ensure the successful delivery of your packages.
What Happens When a Barcode Label is Unreadable?
The carrier must manually locate and identify the package if a barcode label becomes unreadable during shipping. This process can result in delivery delays, and the package may be returned to the shipper if it cannot be identified. The carrier may use other information to locate the package, such as the recipient's address or tracking number.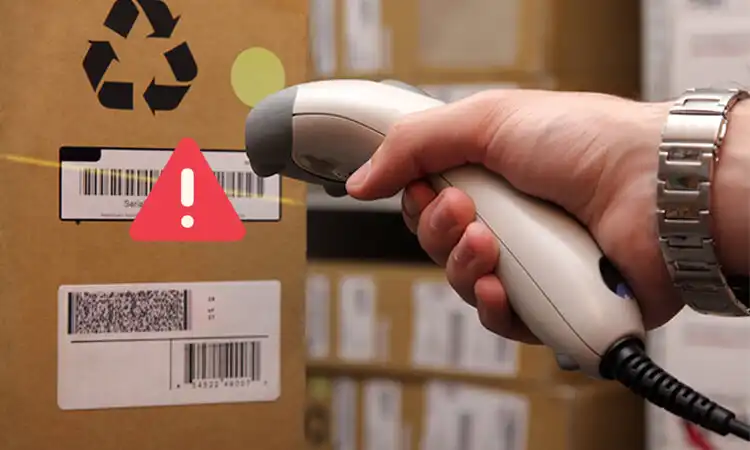 If the label is only partially readable, the carrier may attempt to scan it and use the available information to identify the package. However, in some cases, the carrier may need to open the package to access additional identifying information or re-label it.
If you receive a "Barcode Label Unreadable and Replaced" update, you can track your package's progress and contact the carrier's customer service team for assistance. While the package will likely be delivered eventually, it may take additional time due to the manual identification process.
Methods to Prevent Future "Shipping Exception Barcode Label Unreadable and Replaceable"
If you want to prevent barcode replacement and shipment exceptions, there are several steps you can take. Firstly, understand why labels need to be replaced in the first place. Common reasons include:
Smeared ink due to rain,
Labels tore off,
Conveyer belts getting labels too dirty to be read,
Crinkled or crumbled labels,
And labels not being fully visible from one side.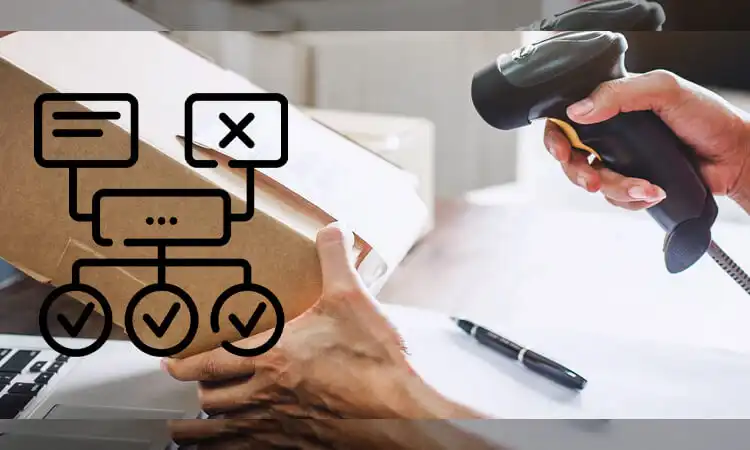 In addition to the previously mentioned methods, you can also use a thermal printer such as Dymo LabelWriter 4XL. It doesn't use ink and offers 4×6 peel-off shipping labels that eliminate the need for tape that can cause snags.
If using paper and ink, avoid placing clear tape over the barcode, as it can make it even harder to scan. Ensure the label is securely fastened on just one side of the package, without any bubbles or crinkles where the barcode is, and ensure that the full barcode can be scanned horizontally.
Additionally, cover the package if it's raining outside while taking it to FedEx. Even if you take all the necessary precautions, the label can sometimes get damaged during transit.
If I Receive This Update, Does It Mean My Package is Damaged?
If your shipment tracking shows the "Barcode Label Unreadable and Replaced" status update, it does not necessarily mean your package is damaged. Instead, it indicates that the automated scanning system could not read the barcode label on the package at some point during transit and thus had to be manually replaced with a new label that could be scanned.
This update is just a routine part of FedEx's effort to ensure that packages are delivered to the correct recipient promptly. However, if you notice any physical damage or other issues with your package upon receipt, you should contact FedEx customer service immediately to file a claim.
In conclusion, unreadable barcode labels can cause delays and frustration for the shipper and the recipient. However, understanding the causes and taking preventative measures can minimize the chances of this occurring. If your package does require a barcode label replacement, rest assured that FedEx will take care of it and ensure that your package is delivered as soon as possible.
---
More Question About Barcode Label is Unreadable
What Happens When a Barcode is Unreadable?

When a barcode is unreadable, the shipping carrier may need to replace the label to continue processing the package. This can cause a delay in delivery time.

What is a Shipment Exception?

A shipment exception is an unexpected event that occurs during the shipping process. This may delay or prevent a package from being delivered on time. Examples of shipment exceptions include weather delays, address corrections, and damaged packages.

What are FedEx's Delivery Exceptions?

FedEx's delivery exceptions include various scenarios that can cause a delay or inability to deliver a package. Some examples of delivery exceptions include incorrect addresses, package refusal, and delivery attempts made after business hours.

Is a Shipment Exception Bad?

A shipment exception is not necessarily a bad thing, but it does indicate that there has been a delay or issue with the shipping process that may affect the delivery time of a package.

What Happens When a Barcode is Unreadable?

If a barcode is unreadable, FedEx will replace the label with a new one to ensure the package can be properly scanned and tracked.

Will I Get My Package If It Says Exception?

There is no definite answer to this question, as it depends on the specific reason for the shipment exception. However, the package will eventually be delivered in most cases, although there may be a delay.

Can I Track My Package After the Barcode has been Replaced?

You can still track your package even if the barcode has been replaced. The new barcode will be scanned during the shipping process, and the tracking information will be updated accordingly.

How Long Does It Take for FedEx to Replace Barcode Labels?

The time it takes for FedEx to replace a barcode label can vary depending on the circumstances. Sometimes, it may be done immediately, while it could take a day or two in others.

Can I Request that FedEx not Replace the Barcode Label?

Unfortunately, you cannot request that FedEx not replace a barcode label. If the label is unreadable, it must be replaced to ensure proper tracking and delivery of your package.

Will I be Charged a Fee for Replacing the Barcode Label?

There is no additional fee for replacing a barcode label. The cost is included in the shipping fee you paid when you sent the package.

What Happens If a Package is Still Undeliverable After the Barcode is Replaced?

If a package is still undeliverable after the barcode has been replaced, FedEx will further attempt to deliver the package or return it to the sender.

If My Package is Delayed due to a Barcode Label Replacement, Will I Receive a Refund?

If your package is delayed due to a barcode label replacement, FedEx may offer a refund of shipping fees, depending on the circumstances. You should contact FedEx customer service for more information.

How do I Know If My Package has a Replaced Barcode Label?

You can check the tracking information for your package to see if it has a replaced barcode label. The tracking information should show when the label was replaced and where the package is in shipping.