A warehouse storage system is a major capital investment. Investing in the right warehouse shelving storage can even allow you to maximize space utilization. Here are some ways to increase your warehouse capacity without spending additional money on expansion.
Warehouse Storage Ideas
Static Racking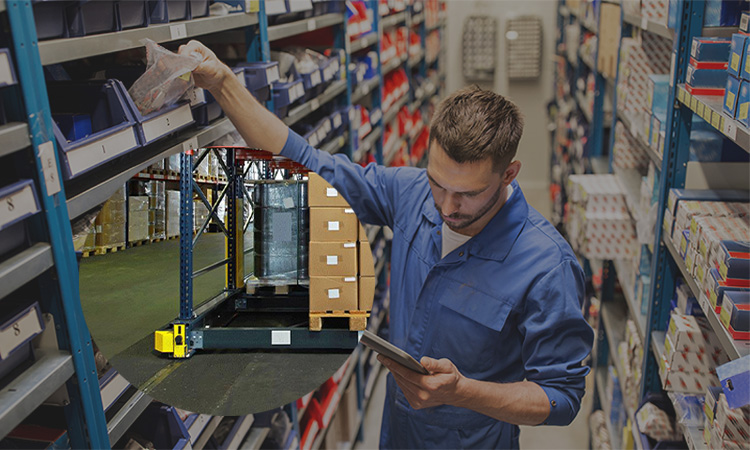 They are shelves that keep goods and products stationary for a long time. They cannot be moved and will only stay in one place. They allow storage of relatively light inventory. Because they are not compatible with forklifts, people cannot use them in conjunction with them. In most cases, for this type of storage, one would choose to do it manually.
Companies can opt for a large span racking system to store larger inventories. This system allows for higher elevation configurations and carries more weight.
Storage Cabinets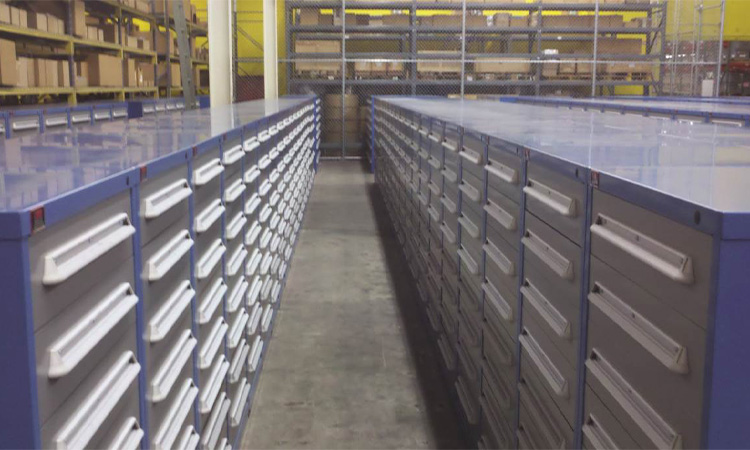 A storage locker is arguably the most common type of steel storage container in our daily lives. It allows you to achieve quick access to your inventory. It is simpler and more convenient compared to other warehouse storage methods. It is very suitable for storing some larger goods.
For warehouses, using a single storage system is not enough. It will have more limitations depending on the materials and equipment in the warehouse. Companies can pick the right storage cabinets to use with the storage system according to their needs.
Mobile Shelving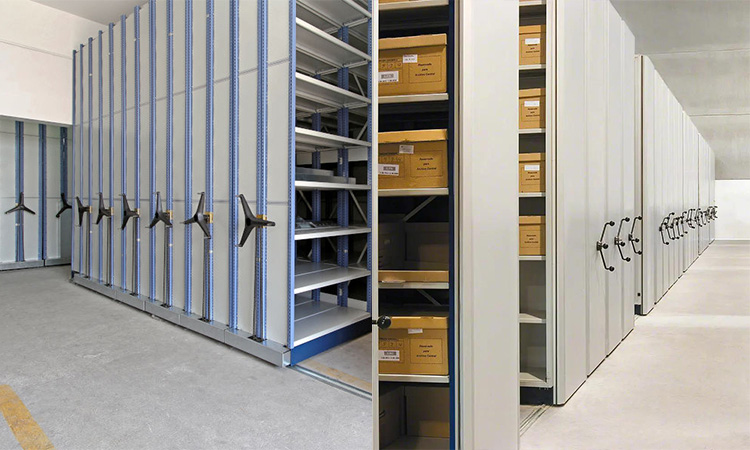 As the name suggests, it is a shelf that can be moved and allows people to adjust. It allows people to store more items in a smaller space. One can choose to eliminate the obstructions of fixed aisles with the help of mobile shelving. It can effectively improve productivity. With mobile shelving, you can choose to install shelving or cabinets on your carriage or track system. It allows you to access your inventory even when space is scarce easily.
Some of these designs also include locking systems to control access to inventory. Horizontal rails can be manual or mechanized.
Pallet Racking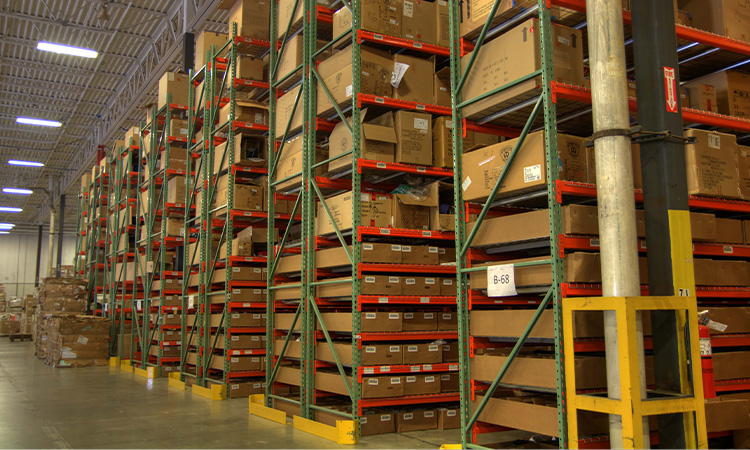 Pallet racking is one of our common forms of warehouse shelving storage. Pallet racking primarily uses vertical space to stack materials that need to be placed on multiple horizontal levels. There are many types of these pallet racking systems. They include coil racking, double-deep racking, and vertical racking.
People can use these different pallets with forklifts or other automated mechanisms. The combination of the two can effectively improve warehouse efficiency. People also choose systems based on weight, flexibility, and other factors. Use these factors to consider whether changes to existing infrastructure are required.
Selective Pallet Racking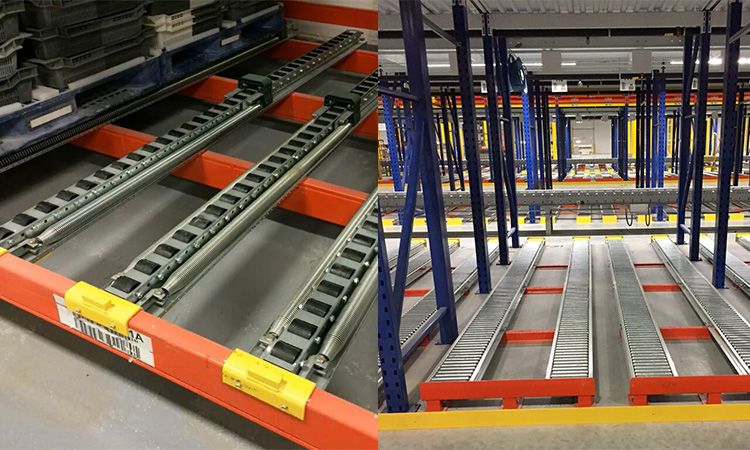 Common pallet racking systems generally have two configurations. They include roll-formed or clip-in configurations and structural bolting. One can perform quick movement operations by placing pallets on horizontal load beams held in position by mounting clips. You can also easily adjust the load size to achieve its optimum condition.
Push-Back Pallet Racking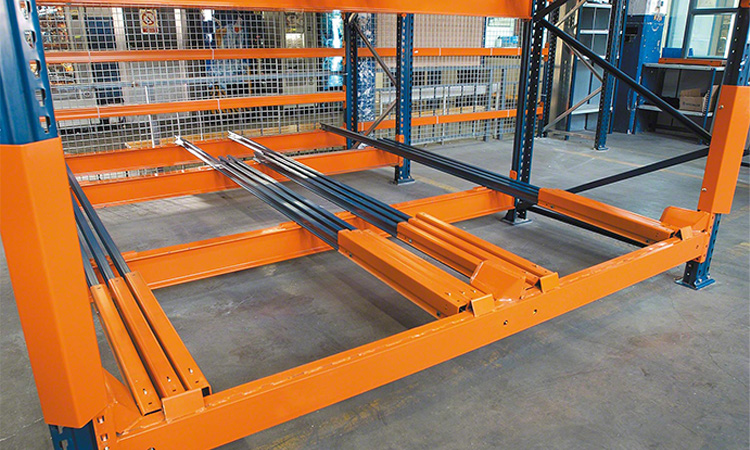 Push-back racking can also be referred to as press-in racking. Most think it is a last-in, first-out (LIFO) warehouse storage system. The use of push-back pallet racking can effectively reduce aisle space to maximize warehouse storage space. One can forklift pallets (up to 6 pallets deep per pallet) onto a wheeled cart mounted on a track. Then it drives forward and hits the next pallet with force. The back storage pushes the items already stored in it inside.
Multi-Tier Racking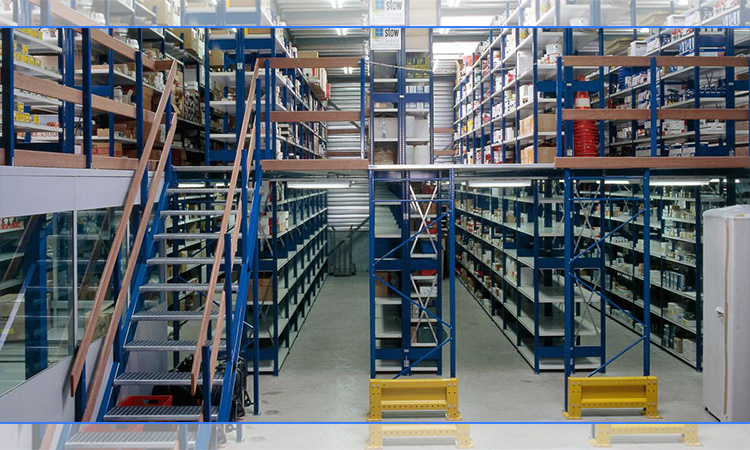 Multi-level racking is a warehouse storage system. It primarily uses vertical space for storing large quantities of small unit-size items. It allows one to build shelving on more levels. The multi-level shelving option allows for more flexibility in warehouse storage, and you are free to add or remove levels. It allows you to maximize the vertical space available in your warehouse and store more inventory. It can effectively increase the overall capacity of the warehouse.
Multi-level storage allows people to access each level of the storage space via stairs, main aisles, and cross aisles. Multi-level shelving is suitable for lighter items that can be manually picked and organized.
Adding Mezzanine Floors Above Floor Flow
Mezzanine floors are a very space-efficient storage option for warehouses. A mezzanine floor is an additional floor (second floor) built above the existing aisles. Employees can pick, pack or check and move inventory items here. Simply put, it allows for a much larger footprint. Of course, mezzanines are not limited to one level; one can choose to provide two or three.
Mezzanine flooring technology supports a variety of custom designs, so that it can be more expensive. Depending on the warehouse storage situation, one can add features such as lighting, lift systems, or conveyor belts.
It also has an obvious disadvantage – the floor load. Mezzanine columns and subfloors falling on the floor can get in the way of the process below. But overall, adding a mezzanine is much better than expanding the building.
Reduce the Range of Aisle Widths on Shelving Areas
Typical aisle widths range from 10 feet to 12 feet apart. By reducing this to 5 to 8 feet, we can save 15% to 20% of the area. People can use this area to accommodate more warehouse storage shelves or items. Of course, this approach does not work in every situation. You will need to evaluate your lifting equipment. Some equipment will not work in narrow aisles. It would be best if you also considered the additional costs likely to be incurred. Because in the case of narrow aisles, wire guidance also requires additional costs.
Special Items Stored in Wire Partitions
Special security items are often stored in wire partitions. These wire partitions have wire shelves that can be described as secure wire cages. The shelves are manufactured using high-quality wire mesh material that resembles the shape of a fence. The use of wire racks can limit unauthorized access to areas where sensitive or high-value materials are stored. Some medical products or chemicals that cannot come into contact with other products can provide a fairly high level of safety.
Metal shelving also helps to rezone warehouses without the need for renovation. Some warehouses will even use wire partitions to build temporary offices.
Adding Half-Pallet Positions
You can add half-pallet locations for certain products that only have half-pallet quantities. It helps to save storage space in the warehouse. It's like, for example, water and ice cubes placed in a glass. Suppose I pour water into the glass. There will be a lot of liquid in it. But if I place ice cubes inside the glass, there will be more space. Well, we can apply the same reasoning to trays. If you compress the tray, you can fit more trays in the same area. You can then place more products in this area and reduce the amount of space.
Changing Your Storage Media
Using higher-density equipment is another effective way to increase warehouse storage capacity. You can choose to change from a single-deep racking system to a double-deep racking system. A typical double-deep racking system requires a front-mounted truck to load pallets. The higher density alternatives we choose can be drive-in or push-back racks. They are both very suitable for adding storage capacity.
But it also creates a problem – first in, first out (FIFO). These higher-density devices greatly limit the accessibility to advanced pallets.
The Product can be Placed in Trailers for Short-Term Seasonal Needs
Storing products in trailers is a reliable temporary storage solution. Paying for extra trailer demurrage to temporarily store goods can be much less expensive than expanding a building. This method is particularly common among retailers, as most products are seasonal.
One can maximize the utilization of warehouse storage capacity by using these methods. Of course, there are more ways than the above. You can also manage your warehouse by using barcodes and RFID labels. After all, it's all about getting the most out of it.