The smartwatch with a SIM card is a classic piece of wearable technology. It makes virtual spy technology, once seen only in science fiction movies or novels, a reality. The smartwatch SIM card makes them "complete" as separate entities. It also allows us to know where our children are at all times. So, do you know when you need a smartwatch SIM card? What do you need to look for when you buy it?
I Need a Smart Watch SIM Card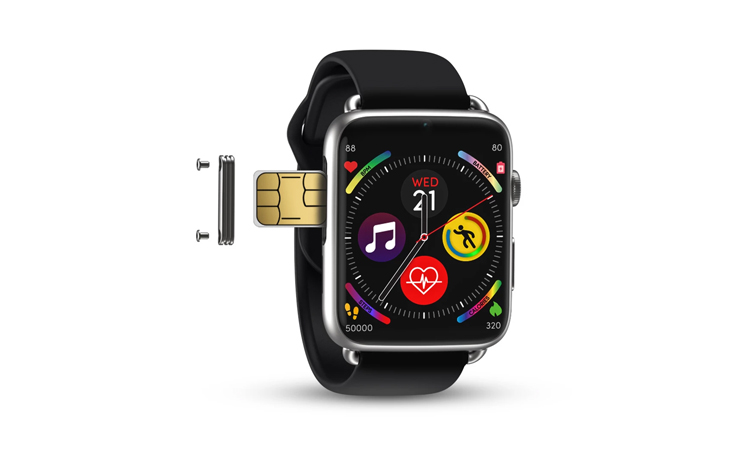 Most big-name smartwatches rely on a cellular network connection with Bluetooth or WiFi. Examples include Apple, Garmin, and Samsung. But it's unlikely that you'll ever be anywhere with Bluetooth or WiFi. This is where upgrading your smartwatch's connectivity becomes critical. A smartwatch that uses a SIM card is your best bet.
A SIM card is a chip that can connect devices and allow back-and-forth communication and cloud connectivity. For example, information about the operator, country, and device.
A smartwatch with a SIM card has direct access to the cellular network. This means the watch can make and receive calls and messages from friends and family. It also allows you to track GPS locations and access the network. You can use a smartwatch with a SIM card to do many functions that only a smartphone can do.
A smartwatch with a SIM also gives you everything a smartwatch has. You can use its health-tracking features. Examples include:
An integrated ECG and blood oxygen detector.
Other technologies, such as GPS guidance.
Things to Consider When Buying a Smart Watch SIM Card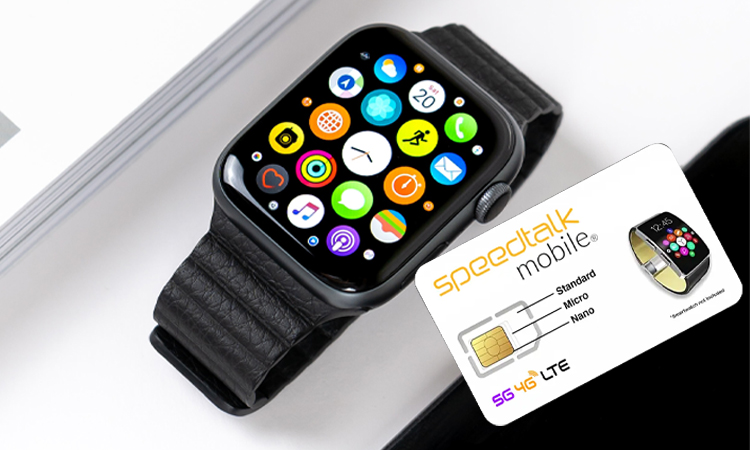 A smartwatch with a SIM card is ideal when you're out and about. But a smartwatch equipped with a SIM slot doesn't mean you have a SIM card just because you bought it. Therefore, you need to buy your smartwatch SIM card yourself. Here I have searched for a few key features for you to consider when buying a smartwatch SIM card.
Smart Watch SIM Card Cost
The cost of the Smart Watch SIM card should also be taken into consideration when buying. The price of the device often does not include the cost of the SIM card, and different network providers will offer different costs. Shopping around and comparing different network providers and packages is important to get the best deal.
Data Usage and Limits
Another important consideration when buying a Smart Watch SIM card is data usage and any associated limits. It's essential to determine how much data you use per month in addition to any warning limits or data caps your network might offer. It's also important to check if there is an additional cost associated with using data beyond the initial package.
Accessing Data
It's important to consider how you plan to access data when buying a Smart Watch SIM card. Most Smart Watches come with limited internal storage, so it's essential to ensure that your device is compatible with any SD cards you use. Additionally, it's important to check if the smartwatch is connected via WIFI, Bluetooth, or LTE, as each connection type has its pros and cons and will affect the cost of the device.
Warranty
Ensuring that the Smart Watch SIM card you purchase comes with a warranty is important. This will ensure that your device is protected should something go wrong and that any possible repairs or replacements can be handled quickly and cost-effectively.
Compatibility
You need to determine whether the SIM card you buy is compatible with your smartwatch. You need to know whether your smartwatch uses a physical SIM card or an eSIM. Both will allow you to achieve connectivity to cellular networks. But each SIM card is very different. The differences are because they may limit or expand your choices between cellular and data providers.
There are compatibility issues because data carriers may not accept devices with eSIM cards. These eSIMs will also determine whether your smartwatch can exist with two "digits." This is because many watches with physical SIM cards can only accommodate a single "nano" sized card. eSIM is different because it sometimes allows registration with two or more providers.
You must also check your device's specifications and ensure it is "unlocked." Because any phone carrier can only access unlocked devices. So how you buy your smartwatch can determine whether your device is "unlocked."
It might have locked your device if you purchased from a specific network operator. You can only buy a smartwatch SIM card plan from them. With other carriers, you will need to contact them to unlock your device securely. You can also buy a code to unlock your smartwatch through a third party (such as Amazon). But I don't recommend you do this. Because there is a risk that the code will not work.
These unlocked smartwatches are like unlocked phones. Unlocked smartwatches allow the registration of compatible SIM or eSIM cards with cellular carriers. Such as Verizon, T-Mobile, etc.
Smart Watch SIM Card Plans
There are many options for cellular providers. Depending on your needs, you are better off using one of the three major carriers. These well-known carriers have extensive network coverage in the United States. You will want to find out what technologies are accessible on your chosen SIM card. These include the 2G / 3G / 4G / LTE and 5G SIM card technologies. Reliable connectivity can give you a better sense of experience.
It would be best if you compared the data plans and charge rates of these smart card watch SIM cards. You also need to know if they have to Bring Your Device (BYOD) plans. All U.S. Indom operators offer optional plans. Among them are family plans and SIM-only plans. You can choose to sign an annual contract or a pay-as-you-go plan. The pay-as-you-go plan is a relatively convenient option.
It is important to mention here that the data plan includes only data. It does not contain calling and other text features.
Some plans will sync your smartwatch to the same number registered with your phone. Some of these are AT&T NumberSync, Number Share, and DIGITS.
T-Mobile allows you to use the phone programs that come with it. They offer two additional data plan options for mobile data users with smartwatches, tablets, or hotspots. Below is a brief overview of the $5 and $10 monthly plans. This fee does not include taxes and other fees. You can go to the official website to learn more.
| | | |
| --- | --- | --- |
| Program | $5/Monthly Plan | $10/Monthly Plan |
| Applicability | Only for smartwatch use | For smartwatch, tablet and hotspot use |
| Data | 500 MB data per month | Wireless data from watches and wearables (speed drops when using >50GB/mo. due to data congestion as well as data prioritization) |
| Optional Equipment Finance | Yes | Yes |
| Additional data | $20 5GB to $50 50GB range | $20 5GB to $50 50GB range |
Brief overview of the monthly plan
AT&T has a smartwatch plan that allows cellular data access with a SIM card. These postpaid plans allow you to add your wearable devices and smartwatches to their plans. You pay an additional $10 per month to take advantage of them. The plans allow your smartwatch to use its total allotted data. You can check the official website for details.
Verizon has a similar paid plan to AT&T for smartwatches with SIM cards. However, they also offer an additional plan for only $10 without taxes and fees. This plan also provides users with unlimited data. However, this "unlimited" data usage is limited. You need to visit the official website for more details.
Other Providers
You have other options if you want to avoid signing up for a network operated by the Big 4. America Movil supports prepaid plans. It also allows you to use a 3-in-1 SIM card. This type of SIM card supports cutting to any size. You can also customize your plan based on the number of calls, texts, and volume you need. 2019 it also offers unlimited calls and texts for $10. You pay only $15 extra when you spend 5GB of data. 10GB extra is also only $25. unlimited data is an extra $30.
There is also a provider of 3-in-1 SIM cards called Speedtalk Mobile, which offers many more flexible smartwatch SIM plan options. You can choose a plan based on your data usage without signing a contract.
There's also more to remember if you're planning to wear your smartwatch when you travel abroad. You need to check if the carrier you choose will charge roaming fees. Many carriers charge this fee. Verizon, for example, may charge an additional fee when you travel abroad. But it will not charge you extra for using a non-Verizon network within the United States.
I Can Buy These Smart Watches with SIM Cards for My Kids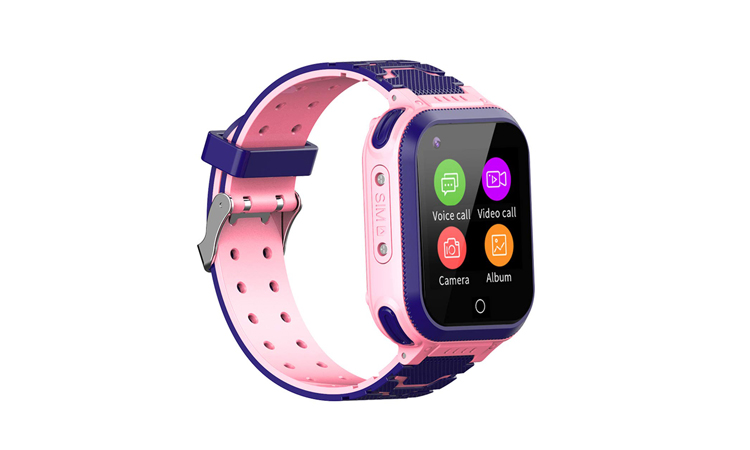 There are also many smartwatches on the market that are specifically designed for children. They are available with various apps and features to help you monitor your child. A smartwatch with a SIM card and GPS support will ensure your child is not lost. While buying a kid's smartwatch with a sim card may be expensive, it can positively impact you.
These smartwatches for kids with sim cards have geo-fencing features. It will alert you when your child is outside the parameters of a specific area. It also allows you to contact your child at any time. Most importantly, they can also contact you if they get into trouble. You won't need to worry too much about their personal safety.
In addition, you need to set up the application after determining the SIM card carrier to be used. This application lets you keep track of your children and define safe areas. When setting up, the contact list and the scope of the safety zone are crucial. Please check your child's smartwatch and read the instructions carefully. The contact list numbers should be those who can be contacted in time. This way, you can get a timely response in case of an accident. Reasonable safety zone range settings can also prevent unnecessary worry.
How to Start and Run My Smart Watch SIM Card?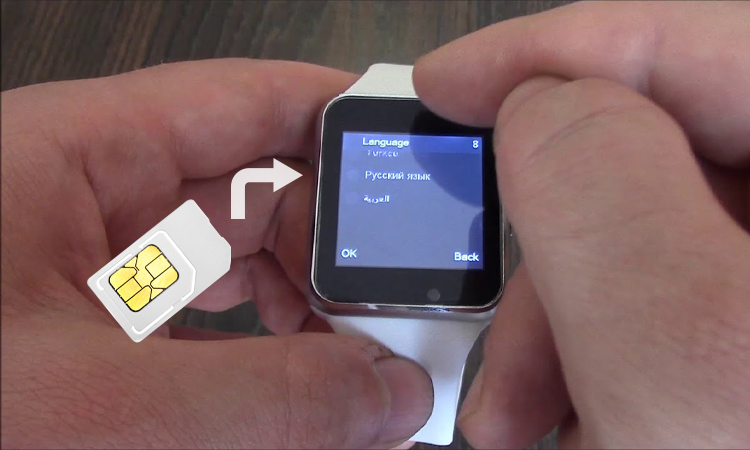 Getting your smartwatch SIM card up and running is a very simple task. You only need to complete a few simple actions.
Order the SIM card: Only if you order the SIM card and select the data plan you need can you use it properly.
Activate the SIM card: Once you receive the SIM card, you can activate your SIM card directly according to the instructions.
Install into your smartwatch: You can easily see the SIM card slot on top of your smartwatch. You need to open and insert the SIM card into it.
After completing the above steps, you boot up your smartwatch, and it's ready to use. Suppose you need to remove your SIM card from the slot later. Please be careful and ensure you do not force it into place when you put it back in because this will easily damage your smartwatch.
Having your smartwatch with a SIM card can greatly benefit you. It allows you to use the internet in places where there is no Bluetooth or WiFi. You can also track the location of your child at all times. After knowing so much, don't you hurry to follow the above notes to buy your smartwatch SIM card?